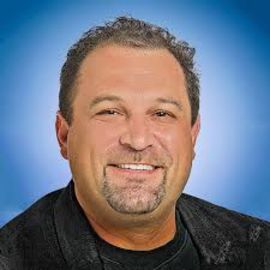 Bryan Kramer
CEO of PureMatter; Author of "Shareology: How Sharing is Powering the Human Economy"; Speaker
Bryan Kramer has worked hands-on as a senior advertising account executive, interactive planner and strategist, managing consultant, online producer, and marketing consultant for some of the Bay Area's largest marketing firms, bolstering his career on understanding every part of this business. As President and CEO of PureMatter, Kramer's leadership has led the agency to consistent growth over the past 10 years, earning it a spot as one of the fastest growing private companies in Silicon Valley for over five years by the San Jose/Silicon Valley Business Journal.
Kramer has thoroughly analyzed how social media is not only a communicative channel, but also a shaper of popular culture, being proof of his constant thirst for knowledge. Kramer has quickly become one of the country's leading figures on social media, earning a combined reach in his own social media outlets of over 300,000 followers. In true social media style, he loves to talk about it anywhere he can. Kramer is an active weekly blogger, pulling in over 12,000 readers to his syndicated network each month and is a featured contributor to SocialMediaToday.com, Business 2 Community, and IBM Smarter Commerce blog.
Kramer is also very active in supporting his community. He was former president of the American Advertising Federation (AAF) Silicon Valley chapter and former committee member of the Boys and Girls Club of Silicon Valley and Via Rehabilitation Services. Since 2006, Kramer has been an active Silicon Valley Rotarian and currently sits as the VP of Marketing for the Santa Clara County Boy Scouts of America, where he received the highest silver medal award for community impact and volunteerism. He has been recognized by the San Jose/Silicon Valley Business Journal as a "Top Who's Who" and is a seasoned AAF National Student Advertising Competition (NSAC) judge.