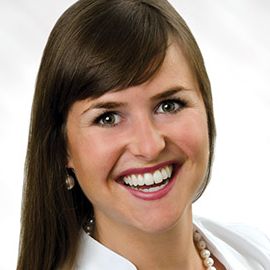 Dr. Brynn Winegard is an award-winning professor, speaker, and an expert on the intersection of business and brain sciences.
Dr. Winegard has over a decade in corporate marketing working for Pfizer Inc., Nestle Inc., and Johnson & Johnson Inc., as well as formal education in Neuroscience, Psychology, Marketing, and Strategy (HSBc, MBA, PhD).
She combines real-world experience with frontier research to deliver impactful programming about Neuromarketing, Neuroleadership, Neuromanagement.
Winegard retains positions as Faculty at Schulich School of Business, DeGroote School of Business, and the University of Guelph. She is a regularly featured expert in television, radio, and print.
Videos
---