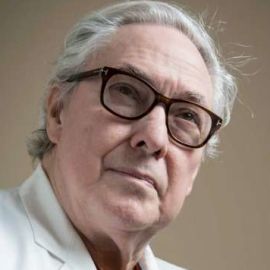 O.H. Frazier, M.D., is chief of Cardiopulmonary Transplantation, program director and chief of the Center for Cardiac Support, and director of Cardiovascular Surgery Research at the Texas Heart Institute. He is also chief of the Transplant Service at St. Luke's Episcopal Hospital. For more than 30 years, Dr. Frazier has been a pioneer in the treatment of severe heart failure and in the fields of heart transplantation and artificial devices that may be used either to substitute for or assist the pumping action of the human heart. As a result of his work, THI has become one of the top transplantation and mechanical circulatory support programs in the world. Dr. Frazier has performed over 1,200 heart transplants and implanted more than 900 left ventricular assist devices, more than any other surgeon in the world. Dr. Frazier's interest in mechanical circulatory support began in 1969, when, as a student at Baylor College of Medicine, he wrote a research paper about the experimental total artificial heart, which was first implanted in 1969 by Dr. Denton Cooley. Throughout the 1970s and 1980s, Dr. Frazier continued experimental work toward developing an implantable left ventricular assist device (LVAD) to aid the failing heart, which he first implanted in 1986 with the HeartMate I; this device has become the most widely used implantable LVAD in the world. More recently, in 2011, Dr. Frazier implanted the first successful continuous-flow total artificial heart, using two second generation HeartMate II LVADs to replace a patient's failing heart.
Videos
---
Related Speakers View all
---
Dr. Joel Selanikio

Award-Winning Physician, Health & Technology Activis...

Toby Cosgrove

Former CEO & President at Cleveland Clinic

Dr. Mehmet Oz

Cardiothoracic Surgeon; Host of "The Dr. Oz Show;" C...

Tal Golesworthy

Tal Golesworthy is an engineer and entrepreneur, wor...

Daniel Kraft, M.D.

Physician-Scientist; Founder of Exponential Medicine...

Daniel Burrus

Technology Futurist, Business Strategist & Hall of F...

Anthony Atala

Director, Wake Forest Institute for Regenerative Med...

Hasini Jayatilaka

Postdoctoral Researcher at Stanford University

Wendy Chung

Clinical and Molecular Geneticist & Physician

Jack Choi

CEO of Anatomage, a company specializing on 3D medic...

Susan Solomon

Co-Founder and CEO of NYSCF, a Nonprofit Established...

Dr. Anthony Fauci

Director of the National Institute of Allergy and In...

Dan Ariely

Behavioral Economist; Professor at Duke University; ...

Hanneke Schuitemaker

Virologist, Global Head of Viral Vaccine Discovery &...

Travis Rieder

Bioethicist; TED Speaker on the Opioid Crisis

Ade Adesanya

Forbes 30 Under 30 in Healthcare; Cofounder, Moving ...

Dr. Lloyd Minor

Scientist, Surgeon & Academic Leader; Dean of the St...

Dariush Mozaffarian

Cardiologist; Dean and Jean Mayer Professor at the F...

Karen DeSalvo

Chief Health Officer at Google, Former Assistant Sec...

Darrell Kirch

President & CEO of the Association of American Medic...
More like Bud