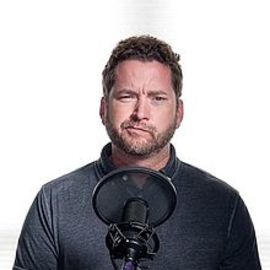 Michael "Burnie" Burns is an independent filmmaker living in Texas. His most notable contributions have been in machinima, although he has also worked with live-action. Burns voiced character Leonard L. Church in Red vs. Blue: The Blood Gulch Chronicles and was a very popular character with his fans. In April 2003, Burns, along with several of his friends, created the Internet machinima series Red vs. Blue: The Blood Gulch Chronicles, filmed using the Xbox video games Halo and Halo 2. Burns has become the fatherly figure of the staff and looks after everyone. He almost acts like the leader of the staff but that is because he is the most qualified and skilled. He plays the lead character in the majority of their series and is a very skilled comedic writer.
Related Speakers View all
---
Tony Conrad

Co-Founder of About.me

Sean Parker

Co-Founder of Napster; Founding President of Facebook

Chad Dickerson

CEO of Etsy

Jason Sadler

Jason Headsetsdotcom (formerly Jason Sadler) is the ...

Dominic Campbell

Founder and Director of FutureGov

Dries Buytaert

Chief Technology Officer Acquia, Inc.

Vu Bui

Brother The Bui Brothers

Matthew Brimer

Founder General Assembly

Kent Brewster

Writer, Editor, and Publisher; Pinterest

Courtney Holt

Advisor at Newscorp News Corp Digital Media

Jack Buser

Senior Director, Playstation Digital Platforms Sony ...

Matt Barrie

CEO of Freelancer.com; Matt Barrie is an award winni...

Andy Baio

Co-Founder of the XOXO Festival, Founder of Upcoming...

Peter Arvai

Founder & CEO of Prezi.com; Expert in Media Technology

Lukas Biewald

Founder and Chief Data Scientist of Weights & Biases

Noah Brier

Co-Founder & CEO of Percolate

Steve Blank

Serial Entrepreneur; Founder, Lean Startup Movement

Matt Bai

Nationally Known Journalist, Author & Screenwriter; ...

Adam Bly

Ex-VP of Data at Spotify; Founder of Seed; Founder o...

Doug Benson

Comedian, Actor, Writer, and Creator and Star of "Su...
More like Burnie