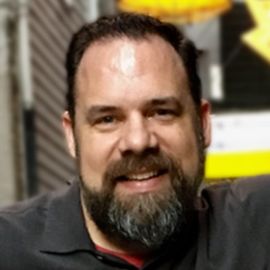 Caleb Jenkins
Director of Software Development at Solera, Inc.; Former Cloud Architect for YPO & Technology Team Leader at Quicken Loans
Caleb Jenkins is an international speaker, author, and six-time Microsoft MVP award recipient. He currently works for Solera as a Director of Software Development.
He is an entertaining and informative speaker who approaches software from a fresh perspective that spans UX, agile practices, and technologies for enterprise customers from across the globe. Jenkins has led UX product design teams, coached multi-team agile transformations, and been an architect and mentor at some of the largest companies in the world.
A long-time community leader and former Microsoft Developer Evangelist, Jenkins is well known for his engaging speaking style, depth of knowledge, and creative energy. From 2010 to 2012, he was the CTO and principal mentor at Proaction Mentors, a software process and methodology boutique that helps teams embrace methods for software development on Microsoft platforms. From 2009 to 2010, he was the Senior Software Architect for Six Flags Corporation.
Jenkins has made a career out of empowering others while building products and teams that delight customers and solve business needs.
He lives in the Dallas area with his family.
Videos
---