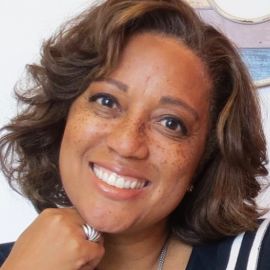 Candi Castleberry Singleton is the Vice President of Diversity Partnership Strategy & Engagement at Twitter. She is also the founder of the award-winning Dignity & Respect Campaign, which has helped organizations create more inclusive work environments. As an experienced diversity and inclusion leader, she created The Bolt-On to Built-In Model™ featured in her chapter of Crossing the Divide: Intergroup Leadership in a World of Difference. She has developed successful strategies and initiatives in technology, telecommunications, and healthcare including Xerox, Sun Microsystems, Motorola, and UPMC.
Candi has served as adjunct professor at Carnegie Mellon University. She received an MBA from Pepperdine, a bachelor's degree from UC Berkeley, and completed the Stanford Executive Human Resources program.
Related Speakers View all
---
Candice Morgan

Equity, Diversity & Inclusion Partner at Google Vent...

Bernard Coleman

Head of Employee Engagement at Gusto, Former Global ...

Katrina Jones

Diversity & Inclusion Leader at Amazon Web Services

Barbara H. Whye

Chief Diversity & Inclusion Officer, VP of Human Res...

Sheila C. Johnson

Entrepreneur, CEO of Salamander Hotels and Resorts, ...

Y-Vonne Hutchinson

Founder & CEO of ReadySet; Co-Founder of Project Inc...

Eric Hutcherson

Chief People & Inclusion Officer, Universal Music Gr...

Caroline Wanga

Interim-CEO, Essence Communications; Former VP of Di...

Xernona Clayton

Creator of the Trumpet Foundation, Civil Rights Lead...

Morgan DeBaun

Founder & CEO of Blavity Inc.

Latondra Newton

SVP & Chief Diversity Officer at The Walt Disney Com...

Julianne Malveaux

Author, Economist, Founder & Thought Leader Economic...

Verna Myers

Vice President of Inclusion Strategy at Netflix & Be...

Ebony Frelix

EVP & Chief Philanthropy Officer at Salesforce.org

Allyson Kapin

Founder of Women Who Tech; Founder of web agency Rad...

Kimberle Crenshaw

Civil Rights Advocate & Leading Scholar in Critical ...

Dr. Monica F. Cox

Professor & Chair of the Department of Engineering E...

Eddie Glaude Jr.

Noted Scholar on African American Culture & James S....

Issa Rae

Actress, Writer, Director & Producer; Star and Creat...

Kat Holmes

Director of User Experience at Google; Founder of Mi...
More like Candi