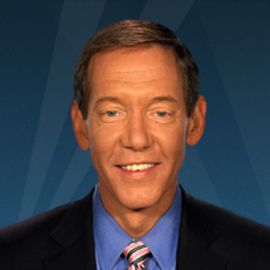 Carl Cameron
Former Chief Political Correspondent for Fox News; Chief Political Correspondent for Front Page Live
Carl Cameron is chief political correspondent for Front Page Live, a website similar to The Drudge Report with a progressive tilt. He makes and contributes videos for the site, and says his intention is to even the playing field between conservatives and liberals online.
Before this position, he was Fox News Channel's (FNC) chief political correspondent and reported on presidential, gubernatorial and congressional elections for the network. Cameron joined FNC in 1996.
Prior to becoming chief political correspondent, Cameron served as chief White House correspondent. In that capacity, Cameron was responsible for reporting on all presidential activities, both nationally and internationally.
Cameron has extensive experience covering politics, policy, and breaking news from the nation's capital. In 2012, Cameron played an integral role in FNC's coverage of the presidential election. He also interviewed Republican presidential candidate Mitt Romney during the 2012 election cycle. In 2004 Cameron was the first to report that Ralph Nader was entering the presidential race. Before that, Cameron reported on the 2002 elections and covered every major political news event of the 2000 election cycle. From the primary battleground of New Hampshire to the Inauguration of the 43rd U.S. President, Cameron established a reputation for fair and in-depth reporting. In 2004, Cameron was cited by Newsday's Verne Gay as "cable news' most aggressive and plugged-in correspondent" and earlier The Village Voice's Nat Hentoff referred to Cameron's reporting as " . . . equal[ing] the standard that broadcast journalists Edward R. Murrow and Fred Friendly use to set."
Since 1988 Cameron has traveled hundreds of thousands of miles with Democratic and Republican presidential candidates. He has covered the presidential campaigns of John Kerry, Pat Buchanan, George Bush, Bill Clinton, Bob Dole, Jesse Jackson, Edward Kennedy, Ronald Reagan and Paul Tsongas, among others.
Cameron joined the Fox News Channel as the network's political correspondent on Capitol Hill. In 1996, he provided primary election coverage of the year's presidential campaign.
Prior to joining Fox News, Cameron was the political director for WMUR-TV, New Hampshire's only statewide television station, renowned for its coverage of presidential politics. Cameron began his broadcast career in 1985 at radio stations WFEA and WZID in Manchester, NH.
Related Speakers View all
---
Morton Kondracke

Political Commentator & Columnist

Ben Stein

Political Economist, Commentator, Author & Actor

Bill O'Reilly

Host of "The O'Reilly Factor," Best-Selling Author &...

Mike Huckabee

Politician, Former Governor of Arkansas & Host of TB...

Charlie Rose

Anchor and Executive Editor

Oliver North

Combat-Decorated Marine, Best-Selling Author & Forme...

Laura Ingraham

Political Commentator, Television Host & Journalist

Jim Angle

Jim Angle is a respected journalist at FOX News.

Keith Olbermann

Award-Winning Host of "Olbermann"

Calvin Trillin

Author, Columnist, Humorist & Political Satirist

Jon Stewart

Talk Show Host, Comedian & Producer

Scott Simon

NPR "Weekend Edition" Host

Forrest Sawyer

Award-Winning Broadcast Journalist

Dan Rather

Iconic Journalist & Former News Anchor for the CBS E...

Bill Maher

Political Satirist & Host of HBO's "Real Time"

John Kasich

Former Governor of Ohio

Sean Hannity

New York Times Best-Selling Author; Host of "The Sea...

Ellen Goodman

Pulitzer Prize-Winning Columnist, Author, Speaker & ...

Catherine Crier

Acclaimed Author, Former Judge, Award-Winning Journa...

Anderson Cooper

Journalist, TV Personality, Anchor of CNN's "Anderso...
More like Carl