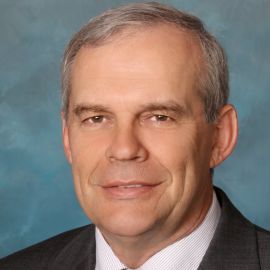 Carl W. Baker
Director of Programs, Pacific Forum CSIS
Carl Baker is the director of programs and coeditor of Comparative Connections at Pacific Forum CSIS in Honolulu, Hawaii. He is also an adjunct professor at Hawaii Pacific University. Previously, he was on the faculty at the Asia-Pacific Center for Security Studies where he lectured and conducted seminars on a variety of security-related topics and led an advanced study course in conflict and negotiations. Mr. Baker has extensive experience in Korea, having served as an international political-military affairs officer for the UN Military Armistice Commission and as a political and economic intelligence analyst for U.S. Forces Korea. He has also lived for extended periods and served in a variety of military staff assignments in Japan, the Philippines, and Guam. A graduate of the U.S. Air War College, he also holds an M.A. in public administration from the University of Oklahoma and a B.A. in anthropology from the University of Iowa.
Related Speakers View all
---
J. Christopher Daniel

Senior Associate (Consultant), Global Health Policy ...

Murray Hiebert

Deputy Director and Senior Fellow, Chair for Southea...

Stephen Flanagan

Henry A. Kissinger Chair in Diplomacy and National S...

William J. Taylor, Jr.

Senior Adviser, International Security Program

Christopher K. Johnson

Senior Adviser and Freeman Chair in China Studies

Margaret Lane Taylor

Council on Foreign Relations Fellow

Sergey Markedonov

Visiting Fellow, Russia and Eurasia Program

Nicholas Szechenyi

Deputy Director and Senior Fellow, Office of the Jap...

Rick "Ozzie" Nelson

Director, Homeland Security and Counterterrorism Pro...

Michael Messina

Director of Development, Pacific Forum CSIS

Brad Glosserman

Executive Director, Pacific Forum CSIS

Bonnie S. Glaser

Senior Adviser for Asia, Freeman Chair in China Stud...

Gerald Hyman

Senior Adviser and President of Hills Program on Gov...

Curtis Buzzard

Military Fellow, International Security Program

Matthew P. Goodman

William E. Simon Chair in Political Economy

Nathaniel Ahrens

Deputy Director and Fellow, Hills Program on Governance

David Santoro

Senior Fellow for Nonproliferation and Disarmament, ...

Sharon Squassoni

Director and Senior Fellow, Proliferation Prevention...

Stephanie Sanok

Deputy Director and Senior Fellow, International Sec...

Victor Cha

Senior Adviser & Korea Chair of the Center for Strat...
More like Carl