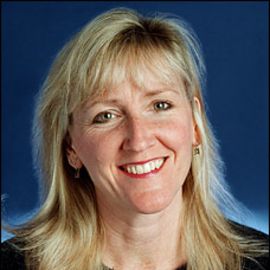 Carol Guzy
American news photographer for The Washington Post, Four-time Pulitzer Prize winner, First Female Photojournalist to win Pulitzer Prize
As a young girl, Carol Guzy always wanted to be an artist. But as she was coming of age in a working-class family in Bethlehem, Pa., such an ambition seemed impossible. "Everyone I knew said, 'Oh, if you're an artist, you'll starve,'" she recalls. "You have to do something really practical.'" So Guzy chose to go to nursing school. Halfway through she realized she would not, could not, be a nurse. "I was scared to death I was going to kill someone by making some stupid mistake," she laughs. So while she was trying to figure out what to do with her life, a friend gave her a camera and she took a photography course. Her fascination with photography led to an internship and then a job at the Miami Herald. In 1988 she moved to The Post. Her photographs have won three Pulitzer Prizes and three Photographer of the Year awards in the National Press Photographers' annual contest.
In 1990 Guzy received the coveted Newspaper Photographer of the Year Award from the National Press Photographers Association. She was the first woman ever to receive this recognition. Guzy has also been awarded four Pulitzer Prizes. She received her first Pulitzer in 1986 for her images of the devastation from the eruption of the Nevado del Ruiz volcano in Colombia. In 1995 it was her images of the crisis in Haiti that won her the prize. In 2000 Guzy, along with her two colleagues from the Washington Post, Michael Williamson and Lucian Perkins, received the honor for their intimate portrayal of the plight of the Kosovo refugees. This year marked her fourth Pulitzer, which portrayed the grief and desperation of the citizens of Haiti after the catastrophic earthquake.
In addition to her numerous Pulitzers, and her 1990 Photographer of the year award, Guzy also won the same award as photographer of the year in 1993 and1997. In 2009 Guzy won Best of Photojournalism, Enterprise Picture Story, from the National Press Photographers Association; the Robert F. Kennedy Journalism Award and the Hillman Prize in Photojournalism.
Videos
---