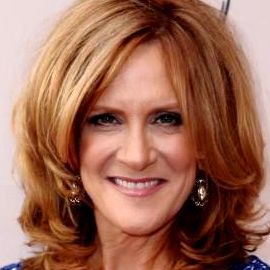 Carol Leifer has starred in five of her own comedy specials that have aired on HBO, Showtime & Comedy Central. She is also a four-time Emmy-Award nominee for her writing on "Seinfeld," "The Larry Sanders Show" and "Saturday Night Live." She has written for the Oscars telecast seven times, the most of any female writer. Among her many honors is the prestigious Writers Guild Award for her work on TV's number one comedy, "Modern Family." She is the author of the bestselling book entitled, "When You Lie About Your Age, The Terrorists Win." Her latest bestseller is called, "How to Succeed in Business Without Really Crying."
Videos
---
Speech Topics
---
How to Succeed in Business Without Really Crying
Based on her April 2014 bestseller, How to Succeed in Business Without Really Crying, Carol Leifer discusses her extraordinary three-decade journey through show business, illuminating her many triumphs and some missteps along the way. In a presentation that is a perfect blend of comedy and mentorship, Leifer offers valuable lessons and shares her secrets for success with her witty and hilarious how-to guide for everyone: College graduates just breaking into the job market, women who find themselves frustrated by the "glass ceiling" and for anybody who wants a bigger and better career now. Using priceless insight, she provides audiences with tips and tricks for getting ahead, finding your way and opening locked doors.
Comedy Workshop with Carol Leifer
Have you dreamed of becoming a comedy writer, either as a hobby or a profession? Do you think your company, organization, or students could benefit from an infusion of humor in presentations and seminars?
Then four-time Emmy nominee and best-selling author Carol Leifer is perfect for your group! Book her now for her critically acclaimed writer's workshop.
When You Lie About Your Age, the Terrorists Win: Reflections on Looking in the Mirror
Coming Out: The Guts, the Glory, the Grief
Life on an Everything Bagel: Wisdom & Thoughts on Life from Seinfeld Writer Carol Leifer
How to Handle Everything with the Key Ingredient of Humor
Life, Work & Staying Sane: How Women Find Balance in Today's Chaos
Laughter Really Is the Best Medicine: How Humor Makes You Healthier, Reduces Stress & Helps You Be a Peak Performer