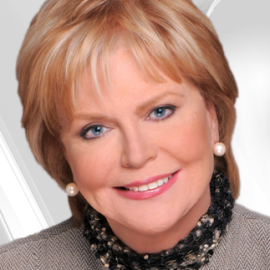 Carol Marin
Political Editor at NBC5News; Director of the DePaul University Center for Journalism Integrity & Excellence
Carol Marin is the Political Editor at NBC5 News in Chicago and a regular interviewer for public broadcasting on WTTW's Chicago Tonight. In addition, in 2016, Carol was named a director of the DePaul University Center for Journalism Integrity & Excellence.
Carol's television news career includes a stint as a correspondent for CBS News working for the news magazines 60Minutes II and 60 Minutes. And before that, as a prime time anchor for both WMAQ-TV and WBBM-TV.
She began her news career at WBIR-TV in Knoxville and then on to WSM-TV in Nashville. Her investigative work included reporting on then-governor Ray Blanton of Tennessee whose revealed corruption ultimately sent him to prison. Blanton was the first but not the last governor she would cover who shared a similar fate.
Honors include three George Foster Peabody awards, two Alfred I. duPont-Columbia awards, two National Emmys, a George Polk award, a Gracie, and Sigma Delta Chi's Ethics in Journalism award.
Though much of Carol's current work involves political reporting, a substantial part of it has focused on public corruption and organized crime.
Videos
---