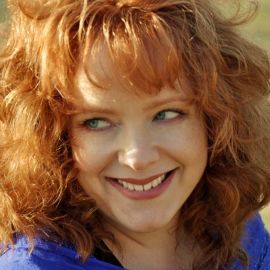 Carolan Deacon
Spiritual Singer-Songwriter of Life-Affirming Music & Inspirational Speaker
Carolan Deacon is a powerfully dynamic singer, songwriter and speaker. A spiritual warrior, armed with her gifts of music, voice and healing arts. She creates life-changing, magical experiences that serve to light a path to vibrant, empowered and joyful living.
Carolan shares: "In my past I struggled, looking for things outside myself to quiet anxious thoughts swirling around in my head. Out of the struggle came some beautiful tools to heal and comfort with ease and grace. Now those chronic fear thoughts are gone. I live my life in vibrant color and it is beautiful."
By using the tools of positive life-affirming music and mindful practice, Carolan's life and the lives of those with whom she shares her music and spiritual insights are transformed.
Today Carolan creates musical experiences that gently guide her audiences into a life of vibrant color and help them awaken to the transforming power of Love. Her music and writings are enjoyed around the world and her "Life in Color" concerts are a life-changing multi-dimensional healing experience.
Carolan expresses gratitude for her life including all the experiences that brought her to where she is today. She is strong, happy and has the tools to reach for peace whenever needed, and the blessing of sharing these tools with others. She performs regularly in both secular and non-secular venues where positive music and messages are embraced and celebrated. She regularly receives feedback from fans regarding how they are spontaneously healed by an idea, word or phrase from one of her songs. Her voice has an angelic quality that reaches deep inside her audience on a spiritual level, healing and helping them to release fear and experience one "aha" moment after another. As one fan described, "Carolan's voice is like beautiful crystal breaking barriers around my heart." At the core of her work is her gift of music and its transforming ability to bless and heal: "Music has always been the joy and comfort in my life -- the making of it, the sharing of it, the healing of it, the living in it... the grace it gives is my passion, my mission and my focus."
Speech Topics
---
Music and Healing Arts to help you:
Create the Life You Desire, End Limiting Beliefs & Anxious Fearful Thought Patterns and Live with Ease & Grace
Related Speakers View all
---
Simon Middleton

Brand expert, popular business author, speaker, entr...

Carol Grace Anderson

Singer, Actor, Motivational Speaker & Author of "Get...

Jeff Allen

Stand-up Christian Comedian; Marriage Motivator

Jerry L Anderson

Las Vegas Motivational Speaker | FEATURED ON CNN OVE...

Heath Calhoun

Alpine Skier & Veteran of the United States Army

Arno Michaelis

Author of "My Life After Hate" & Educator

Emily (E.) Claudette Freeman

Empowering Lives by Engaging, Embracing and Infusing...

Cathy Sexton - The Productivity Expert

Ignite Your Performance & Accelerate Your Results

Michael Cooley

Public Speaker

Cherise Bopape

Author, Freelance Writer

Estuardo Armas

Dream Trainer and Life Coach

Carlton Buller

Helping you to find sucess when you have been progra...

Denise M. Wilbanks

Contemporary thinker and visionary

Amy Magyar (Coach)

The Benefits of a Coach Without the Annoying Whistle.

Patrick Kasper

POSITIVE MOTION "Movement with a Message"

Stacey Cox

Don't let your past dictate your future

Joseph Covelle

Speaking From the Heart To Help Change Minds

Cheryl-Ann Webster

Sculpting a Happier, Healthier Workplace by Building...

Dr. Brenetia Adams-Robinson

Transformational Trainer, Life Coach, Keynote Speake...

Nancy Stolfo-Corti
More like Carolan