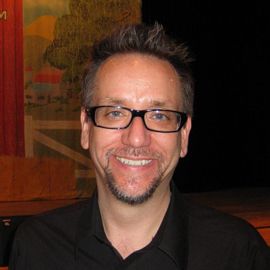 Carson Block
Sr Consultant Carson Block LLC
Carson Block has lead, managed, and supported library technology efforts for more than 15 years -- and within the past year took two new steps - as a full-time library technology consultant, and as President of the Colorado chapter of the Public Library Association.
As a consultant, Carson has been helping libraries large and small with IT infrastructure and staffing issues, new library constriction, technology visioning, and coaching.
His efforts at his first library position at the Loveland, Colorado Public Library (beginning in 1994) resulted in the first broadband Internet connection and public access computers for the library. The line was also the first major Internet connection for the city government complex of Loveland!
As a staff technology consultant for a regional Library Service System in Colorado, Carson worked with public, school, academic, and special libraries of all sizes on a wide variety of efforts ranging from direct technology support to large-scale projects, and was co-director of a statewide, LSTA grant-funded project to automate a consortium of small and mid-sized libraries throughout the state. The project involved securing reliable connectivity, retro-conversion, ILS and database configuration, and ongoing support for more than 40 libraries.
Carson served as a consultant to the Colorado State Library, helping libraries understand and comply with the Childrens Internet Protection Act through an informational Web site and public speaking. He has also contributed to several guiding documents in other areas, including technology standards established by the Colorado State Library, and digitization best practices for the Collaborative Digitization Project.
In role as IT Director for the Poudre River Public Library District, Carson managed multiple technology projects and project teams (including network infrastructure overhauls, a comprehensive conversion to RFID, creation of patron self-service kiosks, and technology design and project management for new library construction projects), and contributed to the successful effort to form a library district. Other projects at Poudre technology included co-chairing a cross-organization committee with Colorado State University to investigate library implications of eBooks and eReaders; the creation and implementation of a strategy to support library services on mobile devices; technology project design for the remodel of the Main Library, the refinement of a staff intranet, and options for Automated Materials Handling systems.
Carson is a frequent speaker and presenter at library conferences and webinars. In the past year he presented webinars for the Public Library Association on eBooks (4-week series) and QR Codes, and also launched an online technology management class for the American Library Association's Certified Public Library Administrator program. Other presentations have been centered on RFID, project management, and library technology management issues including leadership and technology planning.
Carson Block has been called a geek who speaks English and enjoys acting as a bridge between the worlds of librarians and hard-core technologists. He has a passion to de-mystify technology for the uninitiated, and to help IT professionals understand and support the goals of libraries.
Related Speakers View all
---
Dominic Campbell

Founder and Director of FutureGov

Burnie Burns

Co-Founder of Rooster Teeth Productions

Kyle Bunch

Exec Producer, Mobile & Social Platforms The Daily B...

Jonathan Bryce

The Rackspace Cloud, Founder Rackspace Cloud

Niles Brooks

VP, Digital Prod Mgmt Clean Plates

Adam Broadway

Adobe Sr Prod Evangelist Adobe Systems

Matt Britton

Founder & CEO of Suzy

Peter Brinson

Game developer, filmmaker and educator

Matthew Brimer

Founder General Assembly

Scott Briggs

Director, Social Strategies and Insights, Alterian

Kent Brewster

Writer, Editor, and Publisher; Pinterest

Johan Brand

CEO of Kahoot! and Founding Director of behaviour de...

Jim Brady

Editor in Chief The Journal Register Co

Cennydd Bowles

User Experience Designer Clearleft Ltd

Brian Bos

SVP, Group Dir, Emerging Tech Mindshare – Team Detroit

Michael Borum

Web Mgr Oxfam America

Mike Bollinger

Co-Founder TECHdotMN

Travis Bogard

VP of Prod Mgmt & Strategy Jawbone

Mark Blumenthal

Senior Polling Editor at The Huffington Post

Jack Buser

Senior Director, Playstation Digital Platforms Sony ...
More like Carson