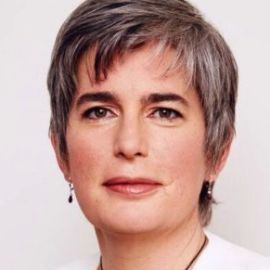 Catherine Mohr
Vice President of Strategy at Intuitive Surgical & President of the Intuitive Foundation; Medical Tech Start-Up Advisor
Catherine Mohr is vice president of strategy at Intuitive Surgical and president of the Intuitive Foundation. She evaluates new technologies and studies the dynamics of emerging markets for Intuitive, and in her foundation role she guides research and philanthropic programs aimed at improving education and reducing the global burden of disease.
In her career, Mohr has been involved with numerous start-up companies in the areas of alternative-energy transportation, high-altitude aircraft, high-efficiency fuel-cell power systems, computer-aided design software, and medical devices. She has served as a scientific advisor for several med tech start-ups globally and government technology development programs in her native New Zealand.
Speech Topics
---
food
energy system change fuel audience grain cheap health care
portugal
india africa mobile forest technology regulation people understanding rural
Related Speakers View all
---
Ray Kurzweil

Chairman of Kurzweil Technologies; Inventor; Futurist

Dan Ariely

Behavioral Economist; Professor at Duke University; ...

Daniel Kraft, M.D.

Physician-Scientist; Founder of Exponential Medicine...

Robin Chase

Transportation Entrepreneur, Founder & Former CEO of...

Tim O'Reilly

Founder and CEO, O'Reilly Media

Daniel Dennett

Professor of Philosophy at Tufts University

Peter Diamandis

Founder & Executive Chairman of the XPRIZE Foundatio...

Seth Berkley

CEO of Gavi, the Vaccine Alliance; Medical Doctor Sp...

Mary Roach

Author, "Packing For Mars", "GULP: Adventures on the...

Graham Hill

Founder of Life Edited & TreeHugger.com

Dr. Michio Kaku

World-Renowned Futurist & Theoretical Physicist

Daniel Kahneman

Retired Professor of Psychology & Public Affairs at ...

Sylvia Earle

National Geographic Society Explorer-in-Residence & ...

Esther Dyson

Executive Founder of Way to Wellville

Dean Kamen

Inventor and Entrepreneur; President, DEKA Research ...

Sir Richard Branson

Businessman, Founder of Virgin Group

Bill Gates

Co-Founder of Microsoft; Co-Chair of the Bill & Meli...

Tiffany Shlain

Emmy-Nominated Filmmaker & Founder of the Webby Awards

Clay Shirky

Expert on New Technology & Social Media, & How They ...

Pardis Sabeti

Infectious Disease Expert & Professor, Harvard Unive...
More like Catherine