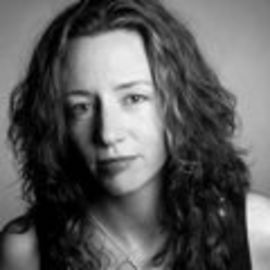 Cathleen Falsani is an award-winning religion columnist for Religion News Service and Sojourners Magazine in Washington, D.C. and author of the critically acclaimed The God Factor: Inside the Spiritual Lives of Public People, Sin Boldly: A Field Guide for Grace, The Dude Abides: The Gospel According to the Coen Brothers, and the forthcoming The Thread: Faith, Friendship and Facebook.
A Connecticut native and granddaughter of Italian and Irish immigrants, Cathleen is a graduate of Wheaton College, the alma mater of the Rev. Billy Graham, former U.S. Speaker of the House Dennis Hastert and horror film director Wes Craven. (Though she often finds more common ground with Craven and Graham than Hastert.) She holds a master's degree in journalism from Northwestern University as well as a master's degree in theological studies from Garrett-Evangelical Theological Seminary. She is also a 2009 Divinity School Media Fellow at Duke University, a Gralla Fellow in Jewish Studies at Brandeis University, and was the 1996 Stoody-West Fellow in Religious Journalism.
Cathleen was the religion writer and columnist for the Chicago Sun-Times from 2000 to January 2010.
Since 2000,as a reporter and columnist for the Sun-Times and other publications Cathleen has covered her diverse "God beat" from locations as far afield as Vatican City, Vedic City, Ireland, Germany, the Caribbean, the West Wing, the Playboy Mansion and the dugout at Wrigley Field. She was honored as the 2005 James O. Supple Religion Writer of the Year by the Religion Newswriters Association, and has twice been a finalist for the Templeton Religion Reporter of the Year award.
Cathleen began writing her popular weekly column on spirituality and popular culture for the Sun-Times in 2001, and also writes as a columnist for Religion News Service, Sojourners Magazine and The Huffington Post. Her work has appeared in Rolling Stone, Christianity Today and Christian Century magazines, as well as the Chicago Tribune, the Washington Post, the Toronto Star, Kansas City Star, Madison Capital Times, and other publications in North America and Europe. She has appeared as a commentator on CNN, Oprah Winfrey's "Soul Series," National Public Radio's "The Story" and "Weekend Edition," FoxNewsChannel, Moody Radio, WGN-Radio, NPR's "Day to Day," The Tavis Smiley Show (on PBS), and a host of other radio and television venues.
Chicago Magazine media critic Steve Rhodes has said Cathleen writes one of the city's "most compelling columns . . . despite her focus on a subject that often is handled with a deadly dullness." Of her column, Cathleen says she likes to try to "find God in the places some people say God isn't supposed to be," and that she defines both spirituality and popular culture quite broadly.
Cathleen is a sought-after public speaker having presented lectures and talks at colleges, universities, civic organizations, houses of worship and large faith-based conferences nationwide, including the National Pastors Convention, the Catalyst Conference, the Los Angeles Book Festival, the Festival of Faith and Music, and the Festival of Faith and Writing, and most recently at St. James Episcopal Cathedral in Chicago.
Cathleen has been married to the Pulitzer Prize-winning journalist and author, Maurice Possley, since 1997.
After 20 years in Chicago, in the summer of 2009, Cathleen moved with Maury and their son Vasco to Laguna Beach, California.
Videos
---
Related Speakers View all
---
David Aikman

Best-selling author & former TIME Magazine Sr. Corre...

Karen Covell

Producer & Director of The Hollywood Prayer Network

Eric Metaxas

American Author, Speaker & TV Host

Ken Mansfield

US Manager of Apple Records and personal liaison for...

Marilyn Laszlo

Indiana Farm girl turned Missionary to Paupa New Guinea

River Jordan

Novelist & Playwright Known for "Praying for Strangers"

Debbie Morris

Brings a powerful testimony of forgiveness and faith

Cheryl McGuinness

Widowed on 9/11, American Airlines pilot Tom McGuinness

Jennifer O'Neill

Internationally Acclaimed Actress, Christian and Pro...

Linda Mintle, Ph.D

"Doing Life Together"

Dan Merchant

Bumper-sticker Man from Lord Save Us From Your Follo...

Steve Russo

Best-selling author, speaker and professional drummer

Lisa Bentley

Author/Speaker, Co-found of Harmony Outreach

Cal Thomas

America's Leading Syndicated Op-Ed Columnist

Os Guinness

Freelance Media Personality with BBC; Author; Great-...

James Brown

Sportscaster; Known for CBS's "The NFL Today" and Sh...

Wally Magdangal

Pastor of an underground house church in Saudi Arabia

Sara Paulson Brummett

Recording Artist, Worship Leader, Songwriter, Speaker

Mosab Hassan Yousef

Hamas Whistleblower, Star of the Film The Green Prin...

Maurice Possley

Pulitzer Prize-winning Journalist, Author, Activist
More like Cathleen