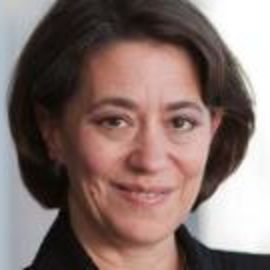 Ceci Connolly
Healthcare Expert, Author, Journalist, Former TV Commentator and Former Washington Post Reporter.
Ceci Connolly the Managing Director of the Health Research Institute for PriceWaterhouseCoopers. Connolly spent 25 years in the journalism field and also earned national recognition as an author and TV commentator. As the Washington Post's former chief health policy correspondent, she chronicled President Obama's drive for sweeping healthcare legislation.
Connolly is co-author of LANDMARK: The Inside Story of America's New Health Care Law and What It Means for Us All and is a contributing author to the upcoming book, Antidote: Strategies for Containing America's Runaway Health Care Costs.
As a healthcare expert, she guides corporations, foundations and governmental bodies on implementation of the Affordable Care Act. Well-versed in a variety of areas pertinent to business today, she is an expert on communications, leadership coaching, crisis management and the Washington regulatory process.
A highly sought-after speaker, Connolly has the unique ability to translate complex subjects for audiences at all levels. Her breadth of experience as a healthcare adviser and as a political reporter both here and abroad enables her to speak authoritatively on a range of subjects including politics, health care, journalism, and what it takes to be a successful woman in the male-dominated worlds of Washington and Latin America.
Speech Topics
---
The Politicization of Healthcare
Being a Successful Woman in Washington & Latin America