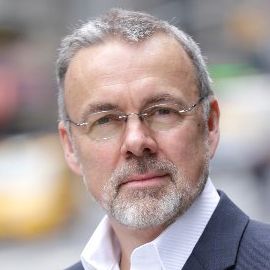 Charles Day
Founder of Unlock Creativity
CHARLES IS AN EXPERT IN HELPING LEADERS AND THEIR ORGANIZATIONS TURN CREATIVITY INTO BUSINESS SUCCESS.
Charles works with many of the world's most disruptive companies - from global brands to founder-led startups - and he is a leadership confidant to some of the world's most celebrated creative leaders.
He is a Principal of the Boswell Group which provides psychodynamic management consulting to CEOs, corporate directors, and senior leaders.
Charles is an Adjunct Professor at New York's Columbia University, where he teaches the art and science of building companies that unlock 'Profitable Creativity'.
He coaches regularly at The Harvard Business School in their Executive Education Program.
He writes frequently for Fast Company and speaks regularly on Creative Leadership.
Charles is proud to be a board member of PAWS Chicago, one of the world's most progressive and innovative animal welfare organizations. He and his wife have three dogs - each of which Charles claims was a strategic decision.