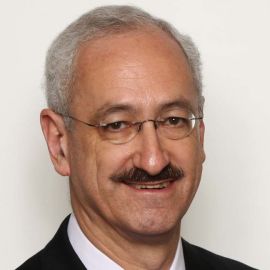 Charles L. Sidman
Academic, Businessman, Consultant and Professional Speaker on Business, Ethics and Biomedical Topics
From a career spanning university professorships, laboratory research, management consulting, public speaking, investing and entrepreneurship, Dr. Charles Sidman, MBA, PhD, has distilled realistic yet compassionate under-standings, and powerfully useful guidance, for many challenging areas of modern life.
Dr. Charles Sidman is Professor of Molecular Genetics, Biochemistry and Microbiology in the College of Medicine, Professor of Management in the College of Business Administration, and Professor of Ethics, Human Diversity and Complex Systems in the Honors Scholars Program, all at the University of Cincinnati in Cincinnati, Ohio. He also owns and operates a management consulting and speaking practice, Evolutionary Management, Inc., and is founder, director or member of a number of early stage companies and investment organizations. In these roles, he researches, teaches, speaks and applies insights from evolutionary biology and genetics to problems of strategic management, innovation, organizational change and professional ethics.
His background includes service in a variety of industries, public and private institutions, not-for-profit and for-profit entities, in the U.S. and abroad. Dr. Sidman earned his undergraduate (A.B. in Biochemical Sciences) and graduate (A.M. in Biochemistry and Ph.D. in Immunology) degrees from Harvard University, an MBA (in Management) from the University of Cincinnati, and has done sabbatical work in Complexity Science at the Santa Fe Institute. He splits his time between bases in Maine and Ohio, and prefers to travel at the controls of his own aircraft.
Related Speakers View all
---
Bryan Crump

Covering Topics like Creativity, Inspiration, Goal S...

Ken Jennings

Jeopardy! "Greatest Of All Time" Winner; Longest Jeo...

Dave Gerber

The Conflict Healer

Consuelo Castillo Kickbusch

U.S. Army Veteran, Author

Anand Bhatt

Speaker on eastern and western spirituality, leaders...

Carol Adelman

Carol Adelman is a senior fellow and director of Hud...

Katie Linder

Writer, Podcaster, Coach & Academic Creative

Nat Ware

Social Entrepreneur, Economist, and International De...

Scott Shellstrom

Creativity Innovator, Award Winning Creative Directo...

Dr. Alison Thompson

Humanitarian & Author of The Third Wave

Stanley J. Reynolds

Your audience will enjoy a new innovative approach f...

Linda Cliatt-Wayman

High School Principal in North Philadelphia; Educati...

Carol Geary Schneider

Former President of the Association of American Coll...

SJ Murray

Emmy-Nominated Writer, Producer & Story Designer

Stuart A. Sands

Professional Speaker, Author, and Consultant

Eduardo Briceño

Growth Mindset and Improvement Expert; Co-Founder & ...

Hunter Boylan

Former Director of the National Center for Developme...

Jon Gonzales

Salon Owner, Seminar Leader, Lecturer, Motivational ...

Dr. James A. West

Author, Lecturer, Seminar Leader, Psalmist & Revivalist

Harvey Silver

President of Silver Strong & Associates and Author o...
More like Charles