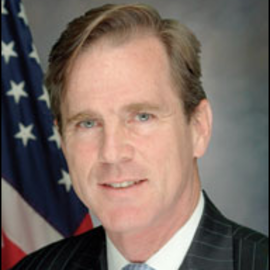 Charles Millard was the Director of the Pension Benefit Guaranty Corporation under President George W. Bush. He was the first Director to be confirmed by the U.S. Senate and carried the rank of Under Secretary.
After the PBGC, Charles was the Head of Pension Relations for Citigroup. He currently consults on pension issues and is a Senior Advisor for companies seeking better knowledge of pension plans and retirement issues.
He writes and speaks widely on these topics. His articles appear in publications such as The Wall Street Journal, The Financial Times, and Pensions & Investments, and he appears on CNBC and other media outlets.
Before the PBGC, Charles was a lawyer and an investment banker. He was also elected twice as a Republican to the New York City Council, served as commissioner of economic development under Mayor Rudolph Giuliani, and played a leading role in the redevelopment of 42nd Street and Times Square.
He and his wife live in Rye, New York. The are the parents of nine children.
Videos
---