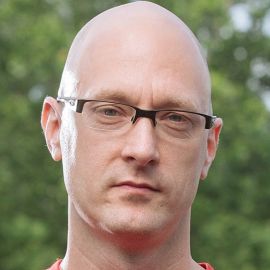 Dr. Charlie Miller is "one of the most technically proficient hackers on Earth", according to Foreign Policy.
After receiving his PhD in Mathematics from the University of Notre Dame, Dr. Miller was a computer hacker for the National Security Agency for five years. Since that time he has been a consultant and worked for the computer security teams of Twitter and Uber ATC. He has won the "Super Bowl" of computer hacking, the annual Pwn2Own competition four times.
Dr. Miller has found countless vulnerabilities in a number of Apple products including their laptops and phones. Perhaps the most notorious of these issues was the ability to remotely compromise an iPhone by merely sending it a malicious text message. He also has the privilege of having been the first to remotely exploit the iPhone when it was released as well as the first Android phone when it was released (on the day it came out).
After that, he began focusing on embedded security and has done research in the fields of laptop battery security as well as near field communications (NFC) of cellular phones.
Lately, Dr. Miller has spent considerable time in the field of automotive security along with his research partner Chris Valasek. Originally he showed that with direct access to a vehicle, the physical systems of a Ford and Toyota could be controlled by an attacker.
Recently, he expanded this research to show that these attacks could be done remotely. Dr. Miller demonstrated that a variety of Fiat Chrysler vehicles could be remotely hacked from anywhere in the county and he could control the radio, brakes, wipers, transmission, and even the steering of the target vehicle. The demonstration of these vulnerabilities led to the recall of 1.4 million vehicles.
Dr. Miller has been featured on the Today Show, ABC World News Tonight, CNN, NPR, CNBC, New York Times, USA Today, Forbes, etc.
Videos
---