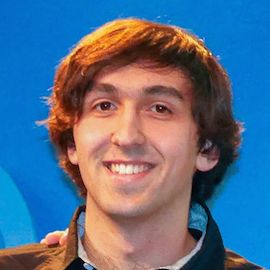 Charlie Stigler leads Zaption's product team. One of Peter Thiel's "20 Under 20" fellows, Charlie left the computer science program at Columbia University to start Zaption. Charlie's previous work includes the open-source study application SelfControl. In his free time Charlie is a competitive long-distance runner, a and an amateur hang-glider pilot.
Zaption, a San Francisco based tech startup, is revolutionizing online video for education. Teachers, trainers, and content publishers use Zaption's intuitive web app to quickly add images, text, quizzes, and discussions to existing videos from YouTube, Vimeo and private video libraries. The result is an interactive video lesson that transforms video from a "lean back" experience to an engaging "lean forward" activity. With Zaption's analytics, instructors get immediate feedback on how students interact with the content and understand key concepts. Zaption has received seed funding from Dr. Michael J. Burry of Scion Capital and the NewSchools Venture Fund.
News
---
30 Under 30 2016: Education - Forbes
Charlie Stigler, 23. Cofounder, Zaption. more. Cassandra Tognoni, 28. Cofounder, BookReport. more. Esther Tricoche, 29. Associate partner, NewSchools ...