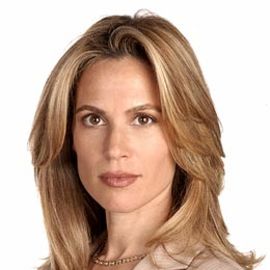 Chelsea Noble is a homeschooling mom, former model/actress and wife of actor/evangelist Kirk Cameron. She was born as Nancy Mueller on December 4, 1964, in Cheektowaga, New York (a suburb of Buffalo). As an adopted child herself, Chelsea has a passion for adoption and a love of children.
After relocating to Los Angeles, she first met Kirk in 1989 on the set of "Full House," which starred Kirk's younger sister, Candace. Kirk was 18 at the time, and Chelsea was 24. Soon after, they met again on the TV sitcom "Growing Pains," which starred Kirk as Mike Seaver. Chelsea was cast to play the role of his girlfriend Kate MacDonald. Kirk and Chelsea began dating in real life and were married on July 20, 1991.
The Camerons credit the Bible for the health and happiness of their marriage, along with the fact that they are committed to raising their children as a team. She and Kirk have four adopted children of mixed races: Jack (b. 1996), Isabella (b. 1997), Anna (b. 1998), and Luke (b. 2000); and two biological children: Olivia Rose (b. July 18, 2001) and James Thomas (b. April 13, 2003).
The Cameron family lives in Agoura Hills, California, north of metropolitan Los Angeles. They are born-again Christians and have founded The Firefly Foundation, which runs Camp Firefly, a summer camp that gives terminally ill children and their families a week's free vacation.