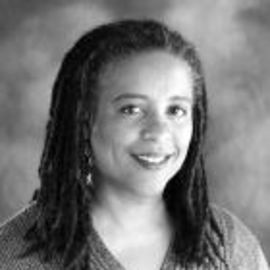 Cheryl Corley
Based in NPR's Chicago Bureau, Cheryl Corley travels throughout the Midwest covering issues and events from Ohio to South Dakota as a National Desk reporter.
In recent years, Corley has reported on the political turmoil of Illinois state government surrounding the impeachment and trial of former Illinois governor Rod Blagojevich, the campaign and election of President Barack Obama, the battle over the Senate seat he once held and Chicago's losing effort to land the 2016 Olympics. She reported on the housing boom and bust, on efforts to revamp public housing and a new approach to home building miniaturization. Her story about designer living in extraordinarily tiny homes on wheels became one of NPR's top emailed stories.
In 2005, Corley was among the group of NPR reporters covering the devastation caused by Hurricanes Katrina and Rita as they tore through the Gulf Coast. Five years later she returned to the area and joined the reporting team covering the impact of the BP oil spill. Corley also has served as a fill-in host for NPR shows, Tell Me More, the weekend edition of All Things Considered and Morning Edition.
Prior to joining NPR, Corley was the news director at Chicago's public radio station, WBEZ, where she supervised an award-winning team of reporters. She also has been a frequent panelist on television news-affairs programs in Chicago.
Corley has received awards for her work from a number of organizations including the National Association of Black Journalists, the Associated Press, the Public Radio News Directors Association and the Society of Professional Journalists. She earned the Community Media Workshop's Studs Terkel Award for excellence in reporting on Chicago's diverse communities and a Herman Kogan Award for reporting on immigration issues.
A Chicago native, Corley graduated cum laude from Bradley University in Peoria, Illinois, with a Bachelor of Arts degree and is now a Bradley University trustee. While in Peoria, Corley worked as a reporter and news director for public radio station WCBU and as a television director for the NBC affiliate, WEEK-TV. She also serves on the board as Acting President of the Association for Women Journalists in Chicago.
Related Speakers View all
---
Don Gonyea

Don Gonyea, NPR National Political Correspondent, ba...

Barbara Bradley Hagerty

Religion Correspondent for NPR Who Reports on the In...

Margot Adler

NPR Correspondent / National Desk / New York

Misha Beiser

Host/Producer at Chance TV

Jason Beaubien

Jason Beaubien is NPR's Global Health and Developmen...

Amanda Bennett

Executive Editor, Bloomberg News Author, "The Cost o...

Dr. Scilla Elworthy

Founder of the Oxford Research Group

George Monbiot

Investigative Journalist, Known for his Environmenta...

Herb Greenberg

TheStreet, CNBC

April Fulton

NPR / Editor and Blog Host, Science Desk

Korva Coleman

Korva Coleman is a newscaster for NPR.

Andrei Codrescu

NPR Commentator, "All Things Considered"

Ailsa Chang

Congressional Reporter on NPR's Washington Desk, Co-...

John Burnett

NPR Correspondent, National Desk, Austin

Greg Allen

NPR Correspondent, Miami

Alison Gopnik

Professor & World Leader in Children's Learning and ...

Leslie Dodson

Reporter & Videographer Covering International Finan...

Jeffrey Kluger

Journalist; Editor and Writer at TIME MAGAZINE. Auth...

Julian Barnes

European Security Reporter at The Wall Street Journal

Peter Baker

Chief White House Correspondent for The New York Tim...
More like Cheryl