Cheryl Cran
Author, Renowned Tech Workplace and Leadership Expert, Founder of the Consultancy Synthesis at Work
Cheryl is honored to work with and for global brands such as AT&T, Kaiser Permanente, Gartner, TEDX, Bell, Mass Mutual, Manulife, and more. She also works with small to midsized firms including professional practices, tech firms and more. Cheryl Cran provides leaders and teams (r)evolutionary change management skills to lead with 2020 vision with the leading edge tools to build the future workplace today.
Cheryl's research into the future of work, change management, technology innovation and generations impact provides data and strategies to inspire leaders to drive transformation in a fast paced world and to create the future workplace TODAY!
As an award winning internationally renowned consultant and keynote speaker for twenty years, Cheryl has worked with hundreds of industries, in dozens of countries and with thousands of audiences worldwide working with leaders sharing insights to more effectively lead in these rapid times of fast paced change, increase innovation capabilities, build enhanced agility for individuals and to ultimately inspire organizations to be adaptive and iconic leaders in their industries.
In her 20's Cheryl was a high performing senior leader in the banking and insurance industries. Her fast rise to success in those industries resulted in her interest in helping others rise to success and she left to pursue an opportunity of interning for a major consulting firm before establishing her own consulting firm in the late nineties. Fast forward and today Cheryl has a since developed a thriving practice and esteemed global clients who have achieved breakthrough success as a result of working with her.
Cheryl Cran is the author of six books including the newest, "The Art of Change Leadership – Driving Transformation In a Fast Paced World" (Wiley) being released in Fall 2015.
Her best selling, "101 Ways to Make Generations X, Y and Zoomers Happy at Work" is a global success. It has been translated into several languages and has been the guide for training programs that are currently licensed by partners in over 60 countries.
Cheryl has been awarded the Global Consultant of the Year in 2014 by TMI Global and is the Past President of the Global Speakers Federation. In 2012 Cheryl was inducted into the Canadian Speaker Hall of Fame, an honor awarded to less than 30 others.
A highly regarded American speakers bureau named Cheryl Cran as one of the top female speakers in North America.
Cheryl's work has been delivered to numerous Universities including UBC, University of Victoria, Duke University Singapore, University of Hawaii, Douglas College, Association of Colleges US and more.
Videos
---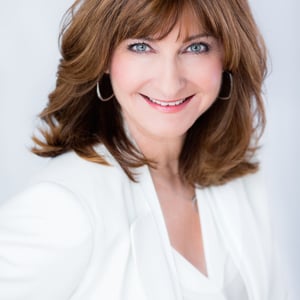 Speech Topics
---
Learn Their Language to Boldly Lead the Gen X, Y & Boomers
Bold Leaders Rock! Lead to Attract Them - Lead So They'll Stay
Say What You Mean – Mean What You Say
Leading Change in a Fast-Paced, Technological & Multi-Generational Workplace
Lead with 20/20 Vision: Building the Workplace of the Future Today
Related Speakers View all
---
Adrian Gostick

Employee Engagement and Retention Expert and Co-auth...

Garrison Wynn

Entertaining Business Speaker

Tim Sanders

New York Times Bestselling Author; Business Consulta...

Dr. Sheila Murray Bethel

Global Leadership, Change, Motivation Expert; Author...

Peg Neuhauser

Corporate cultures expert and author of Culture.com

Dr. Jackie Freiberg

Corporate Culture and Leadership Strategist; Best-Se...

Joseph Grenny

Four-time New York Times Bestselling Author, Dynamic...

Patrick Lencioni

Management Consultant

Scott McKain

Best-selling Author; Customer Service and Experience...

Tom Flick

Former Pro Athlete / Business Consultant

Marcus Buckingham

Expert on Leadership & Management Practices; Author,...

Howard Putnam

Former CEO of Southwest Airlines

Marshall Goldsmith

Executive Educator, Coach, & Best-Selling Author, "W...

Chester Elton

Best-Selling Business Author

Joel Zeff

Stand-up Comedian, Author and Polished Professional ...

Robert Stevenson

Author of "How to Soar Like an Eagle In A World Full...

Dr. Nido Qubein

Consultant / Award-winning Speaker

Lynne Lancaster

Co-founder of BridgeWorks; Generational Expert and C...

Jason Jennings

Authority on Leadership, Growth & Innovation

Kevin Freiberg, PhD

Best-Selling Author, Business Best-Practice Expert o...
More like Cheryl