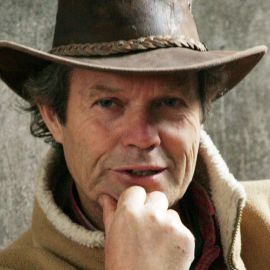 Chris Jagger
Modern-day King of bluegrass, cajun and the fiddle. Brother to Mick Jagger
Chris and his various bands have played many weddings, functions and corporate events over the years for such luminaries as Bob Harris, Princess Beatrice, The State of Queensland and Vodafone. With this experience in mind, Chris has decided to put together an outfit specially to fit the bill, often when people want to dance to happy tunes, or sometimes just have groovy music going on while the event unfolds and develops in an organic way.
He is able to offer a good cross section of music ranging from R&B (the older kind) to rocking blues, country and cajun. Or if the occasion demands, some western swing jazz to get the feet tapping. With Charlie Hart on fiddle or accordion the band can move into rocking zydeco, great dance music with such classics as Chuck Berry's "Promised Land" or Hank Williams' "Your Cheating Heart". Chris also loves to play such diverse styles as Bo Diddley, Johnny Cash or even the Zombies classic "She's Not There" maybe with an old Stones tune thrown in if you're lucky… he is, after all, Mick Jagger's brother.
Chris is available for corporate, keynote and public presentations as well as musical performances – with a great rhythm section and guitarist, Kit Morgan, a classy and timeless sound can be added to your event, whatever the weather.
For a smaller, more intimate event, Chris can offer his Acoustic Trio, playing at a lower level; a bluesy mix of bluegrass, cajun and great fiddle tunes.
Videos
---