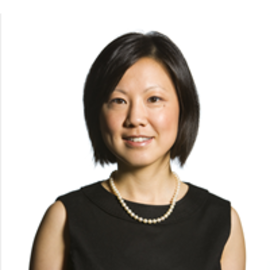 Christine Kim
Policy Analyst.
Christine Kim is a Policy Analyst focusing on welfare, family and marriage at The Heritage Foundation.
Before joining Heritage in 2006, Kim held administrative positions at several universities. She has also spent a summer with the executive office Washington, D.C.'s mayor, helping to rebuild the capital city's youth advisory council. She also spent a semester interning with the National Association of Schools of Public Affairs and Administration.
As a Leslie Whittington Scholar, Kim received a master's degree in public policy from Georgetown University in 2005, with a concentration in education, social and family policy. She graduated magna cum laude and Phi Beta Kappa with a bachelor's degree in history from Yale University in 2001.
Speech Topics
---
Liberating the Voice: Owning, Exploring, and Knowing Sound
How much of a role does sound play in identity formation? Who "owns" sound? Growing up deaf, Christine Sun Kim felt that she was disconnected from the sounds she made, and further disconnected from those around her. By taking an new approach to creating and experiencing sound, she opens up the possibility of liberating the voice. In her interactive presentations, Kim develops a polyphonic approach to understanding the role sound and spoken language plays in our lives. By using technology and her art practice to give her a "voice," Kim harnesses drawings, performances, installations, workshops, and talks to bring her voice alive and break down the walls between us.