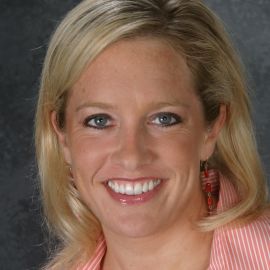 Christine has been named a "Top 100 Must Follow Marketing Mind" in Forbes, the "Best Communications, IR and PR Executive" in the American Business Awards, and a "Top 50 Social Media Influencer on Twitter" by Cision, among many other PR, marketing and business accolades. She founded her first company, the award-winning PR and digital marketing agency PerkettPR, in 1998, where she employed staff in eight different states and spent nearly 20 years partnering with clients worldwide, including WebEx, Brainshark, Constant Contact, RightNow, Conduit, FleetMatics, Juniper Networks, Sermo, Photobucket and many more.
While operating PerkettPR, she first initiated a "scoring index" concept in 2008, to measure program value for clients and to keep her staff strategically focused on why certain elements of PR worked better for some clients over others. After overwhelmingly positive client response, and requests for a "productized version" of the manual PR Analytics solution, she was convinced of the demand for an automated tool. She created the first software prototype in 2010 and founded SeeDepth in 2013 – providing a more comprehensive, automated way to understand which PR programs truly measure up – either by product, department or even vs. competitors.
Christine has been recognized with various accolades for her acumen as a female business leader. She or her work have been featured in many publications including: The Wall Street Journal, USA Today, The Associated Press, Businessweek, Small Business Trends, PR News, Dun & Bradstreet, ABC, and others – on the subjects of social business management, tech, PR, marketing, digital media, startups, women in business and more.
Christine is also an angel investor, an avid runner with three marathons under her belt, hobbyist jewelry designer and a Board Director to various organizations including Norwell Visiting Nurse Association & Hospice in Norwell, MA.
Videos
---