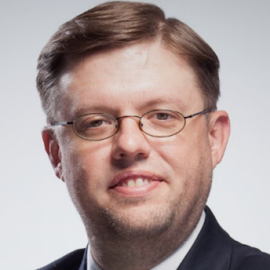 Christopher Balding
Associate Professor at the Fulbright University Vietnam, Leading Expert on the Chinese Economy & Financial Markets
Christopher Balding is an associate professor at the Fulbright University Vietnam after nine years at the HSBC Business School of Peking University Graduate School in Shenzhen, China.
Considered to be one of the leading experts on the Chinese economy and financial markets, he is a Bloomberg View contributor and advises governments, central banks, and investors around the world on China.
He has appeared on Bloomberg, the Wall Street Journal, Financial Times, the BBC, CNBC, and Al-Jazeera providing insight the Chinese economy. Speaking regularly at universities and conferences around the world, Christopher brings unrivalled data knowledge and insight to bear that stem from his eight years living in China.
A leading expert on sovereign wealth funds, his book Sovereign Wealth Funds: The New Intersection of Money and Power published by Oxford University Press has been called an "excellent source".
Focusing on their evolution from one simple cash management operation to giants of global finance with trillions of USD in assets under management, his book brings new insights into their history, policy motivations, success, and failures.
A polymath in academic research spans topics from international trade and finance health status of international adoptees in the United States appearing in leading international journals such as the Review of International Economics, Health Policy and Planning, the Journal of Emerging Market Finance, the International Finance Review, and the Journal of Public Economic Theory.
Current working papers include research into the returns on carry trade returns under fixed exchange rate regime with capital controls using copper as collateral to disguise capital flows and implied homicide rates of international adoptees.
He received his PhD from the University of California, Irvine and has a M.A. and a B.A. from the George Washington University.
Videos
---
Related Speakers View all
---
Elizabeth Economy

C.V. Starr Senior Fellow & Director of Asia Studies ...

Rob Gifford

China Editor, The Economist

Anil Gupta

Leading Expert on Strategy, Globalization and Emergi...

Jack Perkowski

Managing Partner, JFP Holdings Ltd., Founder, ASIMCO...

Jim Carroll

One of the World's Leading Global Futurists, Trends ...

Samantha Radocchia

Entrepreneur, Author, Keynote Speaker & Futurist

Changpeng Zhao

Founder & CEO at Binance; Co-Founder of OKCoin

J.D. Foster, Ph.D.

Norman B. Ture Senior Fellow in the Economics of Fis...

Jeffrey Garten

Professor, Yale School of Management and Expert on G...

Edward Tse

Chairman for Greater China, Booz & Company

Harry G. Broadman

Dispelling Myths About Emerging Markets Business Gro...

Vikram Mansharamani

Academic Author, Advisor, Global Trend-Watcher & Lec...

David Smick

Chairman & CEO, Johnson Smick International, Inc.

Clive Crook

Columnist and member of the editorial board at Bloom...

Cheng Siwei

Chairman, International Finance Forum of Beijing

Peter Thiel

Former CEO and Co-founder of PayPal; Technology Entr...

Nicholas Burns

Professor of the Practice of Diplomacy & Internation...

Thomas Manning

CEO of Dun & Bradstreet; Global Business Leader & Ex...

Juan Zarate

Former Deputy Assistant to the President and Deputy ...

Matthew Bishop

Managing director, Rockefeller Foundation and Former...
More like Christopher