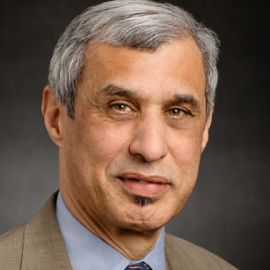 Christopher Benson
Associate Professor of African American Studies at the University of Illinois at Urbana-Champaign
Christopher Benson is an Associate Professor of African American Studies, and Journalism at the University of Illinois, at Urbana-Champaign. He earned his B.S. and M.S. degrees in journalism at the University of Illinois and his J.D. at Georgetown University. He has worked as a city hall reporter in Chicago for an area radio station, and as Features Editor and Washington Editor for Ebony magazine. He also has written for Chicago, Savoy, Jet, and Crisis magazines, and he has contributed to The Washington Post, the Chicago Tribune, the Chicago Sun-Times and Reader's Digest. Chris served as a co-writer and associate producer of the WTTW Channel 11 documentary Paper Trail: 100 Years of the Chicago Defender, broadcast by the Chicago PBS station in June 2005, and winner of the 2005 Peter Lisagor Award for exemplary journalism (documentary) by the Chicago Chapter of the Society of Professional Journalists.
In addition to his journalism experience, Chris has served as Vice President and Associate Counsel of Johnson Publishing Company, where his responsibilities included start-up and U.S. management oversight of Ebony South Africa magazine. He also has worked as a promotional writer and as a speechwriter for Washington, D.C. politicians, including former U.S. Representative Harold Washington and former Equal Employment Opportunity Commission Chairman Clarence Thomas, and as Press Secretary for former U.S. Representative CardissCollins.
Chris is co-author with Mamie Till-Mobley of her memoir Death of Innocence: The Hate Crime That Changed America, the Essence bestseller about the life and death of Mrs. Mobley's son, Emmett Till, and the history-making changes that followed. Death of Innocence is the winner of the 2004 BlackBoard Nonfiction Book of the Year Award and the 2003 Robert F. Kennedy Book Award Special Recognition. Chris has done numerous television, radio and print interviews, and has been quoted extensively on the significance of Mamie Till-Mobley's contribution to the modern civil rights movement. He has co-authored a screenplay based on the book. Chris served as Editorial Consultant for Don't Block the Blessings: Revelations of a Lifetime, The New York Times bestseller and NAACP Image Award-winning memoir by Patti LaBelle with Laura B. Randolph. He also has written fiction, including the novel Special Interest, a Washington-based suspense thriller, and the short story "Double Dealing," published in Shades of Black: Crime and Mystery Stories by African-Americans, edited by Eleanor Taylor Bland.
At the University of Illinois, Chris teaches African American Studies courses on hate crimes and on race and the press (with a special examination of Emmett Till coverage). In Journalism, he also teaches magazine writing, with an emphasis on literary techniques (theme, character, voice, conflict, resolution).