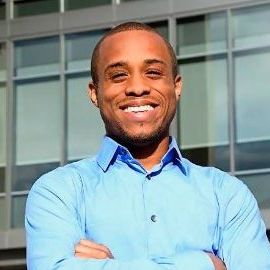 Christopher is the CEO and Founder of Scholly. Dubbed the "Million-Dollar Scholar," he grew up in Birmingham, Alabama with little to no means to afford going to the colleges he hoped. Sifting through thousands of scholarships and conducting endless web searches, he finally navigated the tedious process of finding opportunities, and won $1.3 million in scholarships through grit, determination and hard work. He created Scholly to help fix this system, enabling students and their families to more easily access free money for college that is looking for them.
Christopher was a co-op intern at Fannie Mae and one of the founding partners of First Round Capital's Dorm Room Fund, a student-run investment fund that invests in student-run start-ups. He was also named Ernst and Young Entrepreneur of the Year for 2015, won Steve Case's Rise of the Rest Competition, and is one of Forbes' 30 under 30 for 2016.
Christopher is an active mentor, speaking nationally as a Scholarship expert, and is a tireless advocate for student success through college affordability.
Videos
---