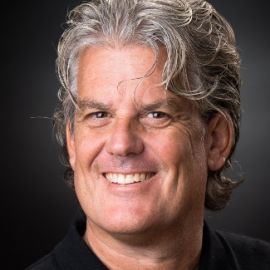 Dr Christopher McKee is an international political economist, entrepreneur, global investor, and Chief Executive and Owner of the PRS Group Inc., and Gavea Emerging Markets Corporation. Chris is also the Editor-in-Chief of the globally-acclaimed International Country Risk Guide.
Dr McKee's talks center on global affairs and, in particular, the role political and country risk plays in political behavior, economic and market dynamics, and in the performance of major asset classes (equities, bonds, currencies). Dr McKee has addressed audiences of all sizes, ranging from academic, to institutional investors, to multinational business and trade associations.
Dr McKee has lived and worked in Latin America, the Middle East, Southeast Asia and parts of Europe and is recognized internationally and by Canadian judicial authorities as an authority in country risk assessment.
Christopher appears regularly in the press, and has been interviewed or quoted by such publications as The Wall Street Journal, The Times of London, Institutional Investor, Modern Trader, Financial Advisor Magazine, Hedge Fund Manager, Wealth Manager, African Business Journal, Global Resource Network, Latin Finance, Inc. Magazine, Euromoney, Reuters, Esquire, In the Black, CIO, Bloomberg, and Private Equity International
Chris received his doctorate in international political economy from Queen's University and is a former faculty member at the University of British Columbia. While in academe, Chris operated a country risk consultancy for natural resource extraction firms with commercial interests in several emerging markets, and later worked in the private and public sectors conducting due diligence assessments of limited recourse financing projects in the mining and oil and gas sectors and constructing micro-financing facilities.
About the PRS Group Inc.
For nearly four decades, The PRS Group, Inc., (www.prsgroup.com) has been the world's leading quant-driven political and country risk forecast and rating firm. The firm's clientele consists of institutional investors, sovereign wealth funds, multinational firms and leading academics. Its data is back-tested regularly by independent sources.
Originally the Political Risk Services division of Frost & Sullivan, Inc. and then of UK-based Informa, the firm has been cited as a "leading organization in investment risk analysis" by famed hedge fund investor, Jim Rogers, and has been profiled in Barron's, the WSJ, Bloomberg, and CNBC. PRS' data has been labelled as "the most authoritative in the field."
The firm offers two proprietary methodologies for assessing risk: Political Risk Services (PRS) and the International Country Risk Guide (ICRG). A number of products based on these two risk rating systems are offered.
Speech Topics
---
Speech Topics
the impact of corruption on the business climate and investor confidence
the value effect of political risk on both liquid and hard assets
how to properly dissect and quantify political and country risk
how to tailor a political risk rating system to individual firms' exposure
Related Speakers View all
---
Jason Schenker

Top-Ranked Economist, Best-Selling Author & Presiden...

Dr. Bill Conerly

Economist and Future Forecaster; Expert in Business ...

Bruce Blechman

Investment Banker, Best Selling Author, CEO of Entre...

Julianne Malveaux

Author, Economist, Founder & Thought Leader Economic...

Peter Ricchiuti

Tulane Finance Professor & "Funny Economist"

Todd Buchholz

Former White House Director of Economic Policy & CNB...

Arlan Hamilton

Founder & Managing Partner at Backstage Capital, Tec...

Andrew Fastow

Former CFO of Enron; Expert Keynote Speaker on Finan...

Erik Kobayashi-Solomon

Specialist in Climate Change Investing, Corporate Va...

Robert Wiedemer

President of Aftershock Publishing and a Managing D...

Barry Asmus, PhD

Senior Economist with the National Center for Policy...

David Cutler

Harvard Professor of Applied Economics & Author

Terry Savage

Personal Finance Expert, Investment Advisor, Syndica...

Anil Gupta

Leading Expert on Strategy, Globalization and Emergi...

Daniel Altman

Sports Analytics & Strategy Expert

Richie Etwaru

Founder and CEO of Hu-manity.co, Former Chief Digita...

Abigail Noble

CEO at The ImPact

Polly LaBarre

Founding Member of the Fast Company Magazine, Co-Fou...

Robin Chase

Transportation Entrepreneur, Founder & Former CEO of...

Bernard Baumohl

Chief Global Economist of The Economic Outlook Group...
More like Christopher