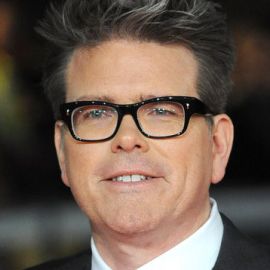 McQuarrie was born and raised in the Princeton Junction section of West Windsor Township, New Jersey, where he attended West Windsor-Plainsboro High School South with director Bryan Singer, actor Ethan Hawke and musician James Murphy.
In lieu of college he took a job working as an assistant teacher at Christ Church Grammar School in Perth, Western Australia, and later hitchhiked around the western half of the continent.
Returning to the United States a year later, he went to work for a detective agency in New Jersey for the next four years.
In 1992, he applied to the New York City Police Department and was on his way to the academy when former schoolmate Singer offered him the opportunity to write their first feature film, Public Access, winner of the 1993 Sundance Film Festival's grand jury prize.
Singer and McQuarrie collaborated again on the 1995 film The Usual Suspects, for which McQuarrie received best screenplay awards from Premiere magazine, The Texas Board of Review, and the Chicago Critics as well as the Edgar Award, The Independent Spirit Award, and the British and American Academy Awards.
The film was later included on the New York Times list of the 1000 greatest films ever made, and the character Verbal Kint was included on AFI's list of the 100 greatest Heroes and Villains of all time. In 2006, the Writers Guild of America voted The Usual Suspects #35 on their list of 101 Greatest Screenplays.
McQuarrie spent the next several years dividing his time between rewriting studio movies (such as Singer's X-Men) and developing a screenplay on the life of Alexander the Great, written with Peter Buchman, for Martin Scorsese and Leonardo DiCaprio. (Scorsese and DiCaprio chose to do The Aviator first, making way for Oliver Stone to produce his version of Alexander.)
McQuarrie also wrote and directed The Way of the Gun, starring Benicio del Toro, Ryan Phillippe, and James Caan. Despite a desire to move away from the crime genre, it was the only arena in which he could find any creative control.
He set out to make a crime film about truly "criminal" criminals – a revisionist modern-day Western populated with multi-layered characters whose actions are not motivated by backstories contrived to make them endearing and sympathetic.
He also rejected the stylized approach that had come to define the action-crime genre – choosing instead to rely on story and performance. The film failed to live up to the acclaim of McQuarrie's earlier films, but has since become a cult favourite.
He wrote and produced Valkyrie, which opened on December 25, 2008. The story is based on the real-life July 20, 1944 plot to assassinate Adolf Hitler. The script was co-written with Nathan Alexander.
The pair had access to members of the Stauffenberg family as well as a book written by Fabian von Schlabrendorff - a conspirator who survived.
While doing research for the screenplay, they also spoke with Hitler's bodyguard. In an interview, McQuarrie talked about how the plot succeeded in one key respect; despite the conspirators' obvious failure to kill Hitler, one of their objectives was also for history to reflect that they tried so the world would know that not all of Germany or its military was sympathetic to Hitler.
The film stars Tom Cruise and is directed by Bryan Singer.
McQuarrie directed Jack Reacher, an adaptation of One Shot, a 2005 best selling novel by Lee Child. Paramount Pictures released the film.
Josh Olson worked on the early screenplay and adapted it from the original novel, while McQuarrie worked on the finished script.
Tom Cruise played Jack Reacher amidst much criticism from fans claiming that he had neither the tough image or the physique to carry out the role.
Cruise also acted as a producer on the film.
In an interview with the BBC, Lee Child stated that it would have been impossible to find a suitable actor to play the giant Reacher and that it would have been impossible to recreate the feel of the book on the big screen, but Cruise had the talent to make an effective Reacher.
Filming began in the Pittsburgh metropolitan area on October 3, 2011, and continued through the end of January 2012. The film was released in December 2012.
McQuarrie will reteam with Cruise for the fifth Mission: Impossible film.
Related Speakers View all
---
Kevin Willmott

Civil Rights Activist, Filmmaker, Commentator and Pr...

Mark Ronson

Award-Winning Music producer and DJ

Alfonso Cuarón

Academy Award-Winning Mexican Film Director, Screenw...

James Mangold

Film Director & Screenwriter, Best Known for "Logan"...

Lady Gaga

Award-Winning Pop Singer-Songwriter

Spike Lee

Academy Award-Winning Writer, Producer, Actor & Dire...

Olivia Colman

Academy Award-Winning Actress; Known for "The Night ...

Phil Lord and Chris Miller

American Film and Television Writers, Producers, Dir...

Rami Malek

Academy Award Winning Actor; Known for "Mr. Robot" a...

Peter Chelsom

Peter Chelsom is a British actor and film director. ...

Steve Buscemi

Actor; Known for "Boardwalk Empire," "Fargo" and "Re...

Martin Scorsese

Academy Award-winning Filmmaker; Known for "Goodfell...

Abel Ferrara

Director; Known for "Bad Lieutenant" and "King of Ne...

Hannah Beachler

Academy Award-Winning Production Designer; Best Know...

Jim Jarmusch

Director & Writer; Known for "Stranger Than Paradise...

Timothy Russ

Known for Role as Lieutenant Commander Tuvok on "Sta...

Peter Segal

Film Director, Producer, Screenwriter and Actor, Kno...

Zack Snyder

Film Director and Screenwriter; "Man of Steel," "300...

Richard Shepard

Richard Shepard is an American film and television d...

Alan Arkin

Actor and Director; Known for "Argo" and "Little Mis...
More like Christopher