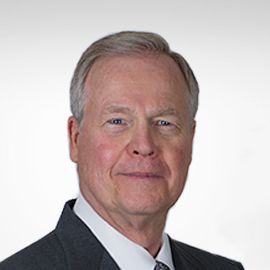 Chuck Whitlock
Best-Selling Author; Expert in White-Collar & Cyber Crime, Business Security & Fraud Prevention
Chuck Whitlock is a subject-matter expert on white-collar crime prevention. For years, Chuck made consistent appearances on national television shows including The Oprah Winfrey Show™, The Today Show™, 60 Minutes™ and The View™, among others. It's estimated that Chuck's message about fraud prevention has reached consumers over 1 billion times.
His personal experiences, exclusive on-camera supportive material, integration of the attendees, and dynamic delivery make him a speaker your audience won't soon forget. Whitlock has shared his expertise with a broad spectrum of groups ranging from law enforcement to financial services organizations. In fact, he's been sought out in recent years to provide training to federal, state, and local law enforcement, including the F.B.I., the Secret Service, the U.S. Postal Inspection Service, the A.T.F., the D.E.A. and many others.
Videos
---
Speech Topics
---
Ethics Isn't One Thing… It's Everything, Spotting Fraud in Your Organization, Mediscams and Healthcare Fraud
Related Speakers View all
---
Gary Miliefsky

Cybersecurity Expert; Founder of SnoopWall

Scott Augenbaum

Retired FBI Agent & Expert in Cyber Security

R.P. Eddy

Chief Business Officer of Zume; Founder & Chairman o...

Andy Ellis

Chief Security Officer at Akamai Technologies

Brian Honan

Brian Honan is a recognised internationally as an ex...

Dr. Eric Cole

Technology Visionary & Security Expert

Avi Rubin

Professor of Computer Science & Technical Director o...

Jason Hanson

Security & Safety Expert; Former CIA Agent; Author

Michael Brown

Director of the Defense Innovation Unit at the U.S. ...

Emerson T. Brooking

Author of "LikeWar: The Weaponization of Social Media"

Clint Watts

Senior Fellow; Center for Cyber and Homeland Securit...

Brett Johnson

Former United States Most Wanted, CyberSecurity Expe...

William R. Evanina

Director of the National Counterintelligence and Sec...

Sridhar Muppidi

IBM Fellow, CTO for Information Risk & Protection

Steve Robinson

General Manager, Client Technical Engagement, IBM Hy...

Jody Ranck

EVP of Global Strategy at Ram Group, CEO of Krysalis...

Wendi Whitmore

Global Partner & Lead at IBM X-Force Incident Respon...

Melody Hildebrandt

Global Chief Information Security Officer at 21st Ce...

Edgar Perez

Quantum Computing, Artificial Intelligence, Deep Lea...

Malcolm Nance

U.S. Intelligence Veteran, MSNBC Chief Terrorism Ana...
More like Chuck