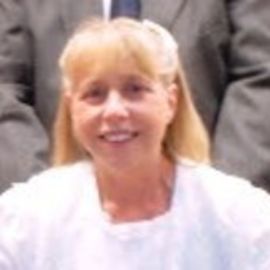 A native of Rhode Island, accredited in England, a lecturer and a professional researcher for the United States and Canada, Scotland and Web 2.0 technologies. Currently on staff at the Family History Library, Salt Lake City, Utah. She is a member of multiple societies and published in both genealogical and academic publications. She serves as chair for the collections committee for the Consortium of Church Libraries and Archives (CCLA) and as a board member for the International Commission for the Accreditation of Professional Genealogists (ICAPGen).
Related Speakers View all
---
Albert Kaufman

Social Media, Email Marketing, Blogs and bringing th...

Rick Tumlinson

One of the World's Top Space Visionaries; Founder of...

SandyWeaverCarman

Turning audio products into revenue rivers!

Tara Tiger Brown

Founder, CEO at KitHub, Technologist

Greg Montana

The Quantum Monk will inspire your audience to tears...

Bindu Rathore

Co-founder, WebTotal; Founder & Director, Ascent Tec...

Kristin Kaufman

Kristin Kaufman is a dynamic business leader, succes...

Christi Tasker

Social Media Branding Queen and Keynote Speaker

Lori La Bey

Driving Change How Caregiving is Perceived, Received...

Linda Villatore

Award Winning Trainer

Kristi LeBlanc

Premier Expert on Recruiting-Engaging Purposeful, Pa...

Barbara Rozgonyi

Elevating Events with Creativity and Innovation via ...

CoachDenise Brimmer

Speaking for Business coaching for life

Keisha Owens

Accessible technology, performance improvement, moti...

Tina Marie Jones

Connecting with the audience through the style of a ...

Rita Young Allen

Award-winning Soloist, Teacher

Shawn Rene Zimmerman

Professional Fitness Model and Celebrity Trainer

Lenny Laskowski

National Best Selling author and the leading authori...

Jean Bailey Robor

Jean Bailey Robor, award-winning author and inspirat...

Kelly A. Galanis

The Red-Headed Diva is Kelly A. Galanis, Professiona...
More like Claire