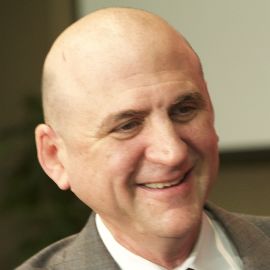 Clifton Leaf is Editor in Chief at Fortune, where he directs the editorial content and brand strategy across all of Fortune's platforms. Previously, he served as deputy editor at the magazine, and before that was a guest editor for the New York Times op-ed page and Sunday Review. Prior to that, he was executive editor both at the Wall Street Journal's SmartMoney magazine and at Fortune.
He is also the author of the critically acclaimed book, The Truth in Small Doses: Why We're Losing the War on Cancer — and How to Win It, which was named by Newsweek as one of "The Best Books About Cancer," and which earned Leaf a Lifetime Achievement Award for cancer reporting from the European School of Oncology. A winner of the Gerald Loeb Award for Distinguished Business and Financial Journalism, the NIHCM's Health Care Journalism Award, and a two-time finalist for the National Magazine Award, Cliff has received numerous leadership honors for his efforts in the cancer fight.
A member of the board of fellows at the Stanford University School of Medicine and a keynote speaker at more than three dozen scientific conferences around the world, he has presented testimony to the President's Cancer Panel three times and delivered "Grand Rounds" at the National Cancer Institute—the only journalist to have ever received the honor.
Videos
---