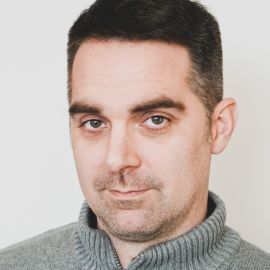 Clint Borgen is the Founder and President of The Borgen Project, an organization working to bring U.S. political attention to global poverty. Borgen works nationally with Congressional leaders to build support for legislation that improves conditions for people in developing nations. He is widely regarded as one of the leading poverty-reduction campaigners in the United States.
In 1999, while working as a young volunteer in refugee camps during the Kosovo War and genocide, Clint Borgen recognized the need for an organization that could bring U.S. political attention to issues of severe poverty.
In 2003, after graduating from Washington State University and interning at the United Nations, Borgen began developing his project. In need of startup funding, Borgen took a job living on a fishing vessel docked in Dutch Harbor, Alaska (the same location as The Deadliest Catch). From humble beginnings in one of Earth's most remote locations, The Borgen Project was born.
Now headquartered in Seattle, The Borgen Project has become an influential campaign platform aimed at reducing global poverty through public mobilization and political advocacy, and serves as a testament that one man and a laptop can change the world.
Videos
---