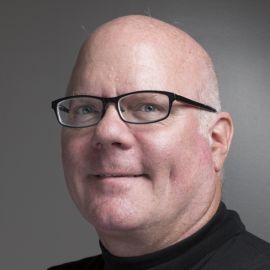 Colin Camerer is a pioneer in behavioral economics and in neuroeconomics. He is interested in how psychological forces and their deeper neuroscientific foundations influence economic decisions involving individuals and markets. In his research, he uses experiments to better understand how individuals and markets function, neuroscience to gain insight into the neuroscientific drivers for decision making and behavior, and game theory. For example, he's exploring why price bubbles form, when they crash, and how people value immediate and future rewards and costs—especially those that create temptation. He wants to understand strategic situations such as when other people's choices affect an individual and how someone anticipates what others will do.
Camerer was on the faculty of the Graduate School of Business at the University of Chicago from 1991 to 1994, the Wharton School of the University of Pennsylvania from 1983 to 1991, and the Kellogg Graduate School of Business at Northwestern University from 1981 to 1983. He was a visiting fellow at Stanford University from 1997 to 1998, a visiting scholar at the Russell Sage Foundation between 1991 and 1992, and a visiting professor of business at Caltech in 1987.
He is a member of the American Academy of Arts and Sciences (2003), a fellow of the Econometric Society (1993), and a fellow of the Society for the Advancement of Economic Theory (2011). He was president of the Society for Neuroeconomics (2005–2006) and president of the Economic Science Association (2001–2003). Since 2007, he has been a chair of the Russell Sage Foundation Behavioral Economics Roundtable. He has one patent accepted on "Active Learning Decision Engines." He is on editorial boards for numerous journals. In 2013, he was named a MacArthur Fellow.
Related Speakers View all
---
Leslie Dodson

Reporter & Videographer Covering International Finan...

Dan Ariely

Behavioral Economist; Professor at Duke University; ...

Scott Kominers

Junior Fellow at the Harvard Society of Fellows

Uri Gneezy

Professor of Economics and Strategy and the Epstein/...

Andrew Schrage

Andrew Schrage, Money Crashers Personal Finance

Dean Karlan

Behavioral Economist, Social Entrepreneur & Author

Paul Snelgrove

Paul Snelgrove led the group that pulled together th...

Steven Mazie

Associate Professor of Political Studies, Bard High ...

Rebecca MacKinnon

Director, Ranking Digital Rights, New America

Shawn Achor

Harvard Professor, Researcher & Positive Psychology ...

Guy Kawasaki

Chief Evangelist of Canva & Executive Fellow of the ...

Peter Guber

Executive, Entrepreneur & #1 NYT Bestselling Author,...

Anil Gupta

Leading Expert on Strategy, Globalization and Emergi...

Gary Smith

Fletcher Jones Professor of Economics at Pomona Coll...

Dr. Alex MacDonald

Senior Economic Advisor at NASA

E. Glen Weyl

Office of CTO PolEcon & Social Tech (OCTOPEST), Micr...

Ryan McDevitt

Professor of Economics at the Fuqua School of Busine...

Gillian White

Deputy Editor at The Atlantic

Michael Angelo Costa

Decision-Making Expert & International Bestselling A...

Brynn Winegard

Business & Brain Science Expert
More like Colin