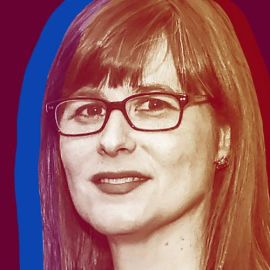 Coral Davenport
Energy and Environment Policy Reporter, The New York Times
Coral Misaki Davenport covers energy and climate change policy at the New York Times. She has covered environmental issues since 2006. She previously covered energy and the environment for National Journal, Politico, and Congressional Quarterly.
Coral Davenport started her career at the Daily Hampshire Gazette in Northampton, Massachusetts. From 2001 to 2004, she worked in Athens, Greece as a correspondent for numerous publications, covered the 2004 Summer Olympics and contributed travel writing and restaurant reviews to Condé Nast Traveler and the Fodor's Time Out, and the Eyewitness Books series. In 2010, Davenport was a fellow with the Metcalf Institute for Marine and Environmental Reporting.
Coral Davenport's coverage at the New York Times has included reporting from atop the Greenland ice sheet about abrupt climate change, breaking the news of Volkswagen's emissions scandal and their illegal use of software devices to evade pollution regulations, and an interview with Barack Obama from 2016 about his environmental policies.
Videos
---