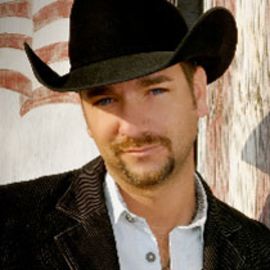 Growing up in rural Lyons, Georgia, singer/songwriter Craig Campbell learned one important lesson from the ZZ Top records his mother favored: "Every girl's crazy 'bout a sharp-dressed man."
That's one reason Campbell is always impeccably well tailored on stage, and at industry awards shows and events. But he says there's an even more important reason: respect. For Campbell, caring enough to wear a pressed, button-down shirt and black cowboy hat when he performs is a show of respect for his fans, for the successful career he considers himself lucky enough to have, and most of all for the country music genre itself. It's also a credit to his no nonsense, "yes, m'am/no, sir" upbringing, which made Campbell into the Southern gentleman he is today.
That respect is amply evident on Campbell's EP, "Outta My Head," a five song set that solidifies Campbell's standing as country music's hippest neo-traditionalist, a niche he'd already begun to carve out with his critically-acclaimed, self-titled 2011 debut album. In May 2013, he released his second full-length album, "Never Regret."
Campbell became one of the most successful new artists of 2011 when his debut album was released and spawned the hits "Family Man," "Fish," and "When I Get It," accompanied by some very creative videos. He continues that tradition with "Outta My Head," in which he takes on the challenge of acting for the first time, playing a dual role in the mind-bending new video.
First single "Family Man" was a top 15 hit and featured in HBO's "True Blood," while "Fish" has sold a quarter of a million downloads. To cap off 2012, Campbell was surprised by his label president with a plaque commemorating four consecutive charted hits with over a billion radio airplay audience impressions and more than half a million downloads. He's also made national TV appearances on "Fox & Friends" and "Huckabee," won songwriting awards from SESAC, and been nominated by fans for two American County Awards.
Prior to landing his record deal, Campbell had spent time on the road playing keyboards in the bands of Tracy Byrd and then Luke Bryan, gigs that inspired him nightly. "Just being out there on the road and seeing the reaction from the audience to them and their songs, that was fuel to the fire," he says. "That's what I wanted for myself." He was later discovered playing a regular gig at the downtown Nashville honky-tonk, The Stage.
Now, as the star of the show, he's gotten so at ease on stage that he's taken to sometimes stepping away from his guitar or piano and just working the stage while he sings. "That's what the audience wants to see, so I challenged myself, and I'm getting more comfortable with it," he says. "It's easier to do during a hit song that everybody's raising cain to."
He's also gained extensive touring experience in the last two years, including his first overseas shows in Switzerland and Australia, which were well received. "It's amazing enough to me to go somewhere here in the United States and see people sing back my songs to me from the audience," he says, "but when you fly 9,000 miles around the world to Australia, and somebody spots you in the middle of a crowd and tells you how much they love your music, I can't explain how that makes you feel."
Likewise, his songwriting has also been influenced—and improved—by the support he gets from fans. "After the first album, I realized that there was millions of people out there just like me," he says. "I was shocked at all the responses I was getting on Twitter and Facebook from people who went through the same things I was going through. I realized we're all in this together. There are more people in this world that are the same than different. So I figured out that I could just write my songs, and there's going to be somebody out there that relates."
But nothing influences the songwriting of this devoted family man more than his wife, Mindy, and daughters Preslee and Kinni Rose. "They're everywhere in my music," he says. "Most of the inspiration I have comes from them."
With his debut album earning rave reviews from multiple media outlets, including USA Today, Associated Press, People and The Washington Post, Campbell went into the recording of his sophomore project a lot more relaxed, particularly since he'd already worked with Stegall on his previous set. But the singer still challenged himself to basically "start over" on the second album, despite having already laid a great foundation for his career. There's still lots more he wants to accomplish.
"I've done some amazing things for a new artist," says this Southern gentleman, "but I can't slow down. I've got to keep full steam ahead."
It's just a matter of respect.
Videos
---
Related Speakers View all
---
Michael Ray

Country Music Singer, Known for "Kiss You in the Mor...

Jerrod Niemann

Country Singer-Songwriter Known for "Lover, Lover" &...

Dan + Shay

Grammy Award-Winning Country Music Duo Known for "Sp...

Aaron Watson

Country Music Singer

Billy Gilman

Country Music Artist Known for Songs Like "One Voice...

Jon Pardi

Country Music Singer-Songwriter

RaeLynn

Singer-Songwriter, Best Known for "God Made Girls;" ...

Chase Rice

Country Singer-Songwriter

Parmalee

Country Rock Band Known For Singles Like "Carolina" ...

Frankie Ballard

Country Music Singer-Songwriter and Guitarist Known ...

Easton Corbin

Country Singer Known for "Roll With It" & "A Little ...

Sara Evans

Country Singer-Songwriter Known for Smash Single "A ...

Danielle Bradbery

Country Singer; Season 4 Winner of NBC's "The Voice"

David Nail

Country Music Artist Known For His Hits "Let It Rain...

Canaan Smith

Country Music Singer and Songwriter; New Single "Lov...

Trace Adkins

Country Singer and Actor, Best Known for Hits, "(Thi...

Drake White

Country Music Singer

Meghan Linsey

Country Music Singer and Contestant on "The Voice"

Tucker Beathard

Country Music Singer and Songwriter; Son of Songwrit...

Chris Carmack

Actor, Model & Singer; Best known for "Nashville"
More like Craig