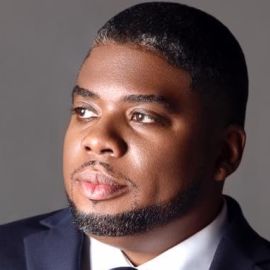 Craig J. Boykin
Mr. GED to Ph.D. OVERCAME ENORMOUS ODDS MOTHER ON DRUGS, ABSENT FATHER, LEARNING DISABILITY, SPECIAL EDUCATION STUDENT, REPEATED 3RD & 5TH GRADE, HIGH SCHOOL DROPOUT, SHOT BY A GANG MEMBER AT AGE 18.
One of America's Leading Event Speakers
The success of an event hinges on an established speaker who can deliver a powerful message while entertaining the crowd with a magnetic personality. Craig is known for his ability to connect with crowds through humor while inspiring them to achieve their goals. Every presentation is crafted with your overall agenda & theme in mind, providing greater value to the event through his dynamic style of entertainment.
When meeting planners research the top motivational speakers in the country, Craig J. Boykin (Ged to Ph.D) has cemented his reputation as a leading keynote speaker. As a master of his craft, Craig uses a number of techniques to create customized presentation experiences for his clients. Most motivational speakers offer canned approaches to their strategies, but Craig J. Boykin uses his expansive real life understanding and extensive education to develop presentations that will inspire motivation along with accountability.
Craig is one of the most sought after speakers in America speaking at programs, events, graduations and conferences across America. Craig endured numerous hardships which he credits for his passion for helping those who are less fortunate with great humility and candor. In reviewing the events of his life, Craig realized that his beginning started long before his birth. Craig's mother was a product of a broken home. She didn't have a relationship with her biological father. As a homeless, high school dropout, physically and emotionally abused, she gave birth to her first child Craig at age 16. Jobless, uneducated and a single parent with three kids, she reluctantly turned to the public welfare system for help and began receiving food stamps. It is likely that the pressures of being a single parent began to close in on Craig's mother. She began drinking and using drugs on a daily basis. Her relationships with men throughout Craig's childhood were very toxic. In elementary school, Craig's grades began to fall. He began to act out and get suspended from school for fighting. His teachers and counselors became very concerned with Craig's actions and decided to have him "tested."
Craig was ultimately diagnosed with a learning disability and placed in special education classes. Due to his difficulties in school Craig repeated the third and fifth grade. Consequently, by the time Craig was in the tenth grade he was two years older than most of his classmates and he still did not hold the necessary skills to write a five sentence paragraph. Overwhelmed, Craig ultimately dropped out of high school, thus continuing the cycle of high school dropouts in his family. Craig's mother, father, brother and sister all dropped out of high school. Confused about life, Craig began engaging in dangerous activities that led him to land in jail. Craig was also shot.
Having hit rock bottom, Craig realized that change was needed. He decided to enroll in the Job Corps career program which allowed him to earn both his G.E.D. and a diploma in Retail Sales from Carl D. Perkins Job Corps in Prestonsburg, KY. Immediately upon graduating from Job Corps, Craig enlisted in the U.S. Army. It was in the military that Craig developed integrity and discipline. During his military service Craig suffered an injury and was medically discharged after 2 years. He then decided to further his education. Despite being encouraged to attend a community college, Craig enrolled in one of the most challenging four year universities in his home town. In spite of the educational challenges he faced with a G.E.D, learning disability, and the pressure of failing, three years later, Craig graduated with a Bachelor's degree in Business Administration from Auburn University Montgomery. He went on to earn a Master's degree in Theology and a Master's degree in Criminal Justice, both from Faulkner University. Craig is currently working on his Ph.D. in Adult Education.
Speech Topics
---
"Make Life Count" (Keynote)
Make Life Count (GED to Ph.D.) is a stimulating account of Craig J. Boykin's inspiring journey from a very challenging upbringing to motivating millions across America. Leaders across America struggle with the role of leading at-risk students and their teachers.
"Making Education Count" (Keynote)
It is imperative that teachers make education count for ALL students. Across America, Craig expresses to educators that if they were working in a factory dealing with widgets, it would cost the company about $.30 cent to fix one if they damaged it. However, in education, we're not dealing with widgets, we are dealing with REAL lives. If we fail to educate these kids, in many cases, they are pushed out into society and funneled into the prison system or worse, end up dead. It is important that educators do their best to reach each student, regardless of their situation and/or circumstances. In this keynote speech Craig exposes educators to his challenges as an at-risk youth, and gives them techniques and ideas on how to deal with these students in various ways.
Professional Development/Conference Workshop How to Motivate the Unmotivated "Teaching with Poverty in Mind"
Learn how to help at-risk students succeed in your classroom. It's clear that students from poverty are habitually at a disadvantage when it comes to education, and educators can find it challenging to motivate such students become positively engaged in their own learning. Above all, Craig J. Boykin advises educators to avoid giving up on "difficult" students by deciding that certain students "can't be taught," and provides powerful examples of at-risk students succeeding in large numbers in supportive environments. Craig also admonishes, to remember the three "R's," educators must be Real, Respectful, and make information Relevant!
#RISEABOVE (Youth Workshop)
This is a motivational workshop for youth who may need a little extra motivation. This workshop is intended to inspire youth to #RISEABOVE their current situations and circumstances and achieve desired greatness.
"Teamwork Makes Your Dreams Work " (Graduation Speech)
What is your mindset about success?, What are your goals in life?, Your words have power, Your attitude will determine your altitude, Surround yourself with those on the same mission as you, Education is the solution, it doesn't matter what your problems are., Are you able to adapt to life, Your good character is the most important asset you have!
Related Speakers View all
---
Stedman Graham

Chairman & CEO of S. Graham & Associates, Leadership...

Val McLeod

Inspirational Influencer and Empowerment Speaker and...

Shawn Harper

Former NFL Football Player, Successful Businessman &...

Erin Gruwell

Founder & Executive Director of the Freedom Writers ...

Poet Ali

Communications Expert, Catalyst Human Connection, So...

Johnathan M. Holifield

Speaker/Consultant, Inclusive Competitiveness Archit...

Sheldon Yellen

CEO, BELFOR

Tracee Ellis Ross

Actress & Youth Volunteer, Star of "Black-ish"

Malaak Compton

Activist & Philanthropist

John Legend

EGOT Winning Musician, Producer & Philantropist

Sarah Ferguson

Duchess of York, Philanthropist, Author and Advocate

Pat Williams

Motivational Speaker & Sports Executive; Senior Vice...

Montel Williams

Emmy Award-Winning Talk Show Host Best Known For "Th...

Clifton L. Taulbert

Author, Business Consultant, & Speaker; Best Known f...

Daymond John

"Shark Tank" Investor; Founder & CEO of FUBU; Presid...

Farrah Gray

Celebrity Entrepreneur & Bestselling Author of "Real...

Charles Garcia

One of the Nation's Top Entrepreneurs; Leading Motiv...

Roger Crawford

Hall of Fame Athlete; First & Only US Professional T...

Ron Clark

Founder of the Ron Clark Academy & NYTimes Bestselli...

Jimmy Cabrera, CSP

Professional Speaker, Life Coach, and Author
More like Craig