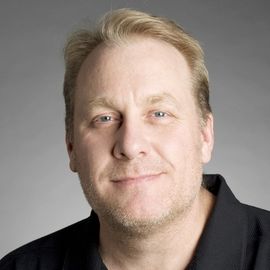 Curt Schilling
Former Pitcher & 6-Time MLB All-Star; World Series MVP & 3-Time Champion; Video Game Developer & Radio Personality
Curtis Montague Schilling is a former Major League Baseball right-handed pitcher and currently a commentator for Blaze TV. He helped lead the Philadelphia Phillies to the World Series in 1993, and won championships in 2001 with the Arizona Diamondbacks and in 2004 and 2007 with the Boston Red Sox. Schilling retired with a career postseason record of 11–2, and his .846 postseason winning percentage is a major-league record among pitchers with at least ten decisions.
He is a member of the 3,000-strikeout club and has the highest strikeout-to-walk ratio of any of its members. He is tied for third for the most 300-strikeout seasons. Of post 19th century pitchers, Schilling has the second highest JAWS of any pitcher not in the Hall of Fame.
As a radio-personality Schilling was signed by the Howie Carr radio network to do a Saturday morning politics and sports show. An outspoken conservative, Schilling joined Breitbart in 2016.
Schilling is a supporter of care for amyotrophic lateral sclerosis (ALS) sufferers. His organization, Curt's Pitch for ALS, allows fans and organizations to sponsor him, donating to the ALS Association for every strikeout he throws. He also donated to the charity his $25,000 winnings in a celebrity version of Jeopardy!.
In the 2004 playoffs, after the operation on his ankle, Schilling wrote "K ALS" (short for "strike out ALS") on his shoe, knowing that the cameras would be focusing on his foot numerous times while he was pitching.
After retiring, he founded Green Monster Games, which was renamed 38 Studios. The company released Kingdoms of Amalur: Reckoning in February 2012. Schilling is an avid web communicator, feeling this is the best way to speak to the fans. Schilling has combined his fight against ALS with his love for EverQuest II, as the creators of the game have made Schilling a special online character.
Between June 5, 2006, and June 7, 2006, fans were able to battle a virtual Curt Schilling in the game. Every time the virtual Schilling was defeated, Sony Online Entertainment donated $5 towards ALS research. Before the 2007 season, Schilling started a blog called 38pitches.com in which he answered fan questions, documented his starts, and refuted press coverage about him or the team that he believed to be inaccurate.
Videos
---
Related Speakers View all
---
Jim Morris

Known for His Brief MLB Career & Subject of Disney's...

Dave Dravecky

Former Professional Baseball Player; Cancer Survivor...

Jim Abbott

Former One-Handed Major League Baseball Pitcher

John Smoltz

Former Atlanta Braves Pitcher; National Baseball Hal...

Magic Johnson

Basketball Hall of Famer, Entrepreneur, Philanthropi...

Brenda Louise Romero

Award-Winning Game Designer & Developer

Jesse Schell

CEO of Schell Games; Distinguished Professor at Carn...

Steve Young

Former NFL Quarterback; Founder of the Forever Young...

Ben Stein

Political Economist, Commentator, Author & Actor

John Kruk

Color Commentator on NBC Sports & Former ESPN Baseba...

Peter Diamandis

Founder & Executive Chairman of the XPRIZE Foundatio...

John Cassis

Former Professional Baseball Player for MLB's Califo...

Peter Thiel

Former CEO and Co-founder of PayPal; Technology Entr...

Dave Winfield

National Baseball Hall of Famer & 12-Time MLB All-St...

Joe Torre

Chief Baseball Officer for Major League Baseball; Na...

Vince Papale

Former NFL Player & Inspiration for the Movie "Invin...

Jim Palmer

Former Pitcher for the Baltimore Orioles & National ...

Ray Kurzweil

Chairman of Kurzweil Technologies; Inventor; Futurist

Terry Francona

Manager of the MLB's Cleveland Indians; Former Manag...

Bill Rancic

"The Apprentice" Winner; Entrepreneur; Star of "Giul...
More like Curt