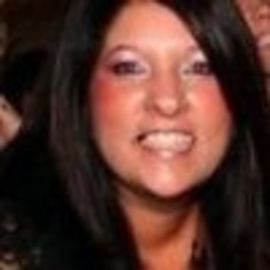 Cyndi A. Maxey
With a unique background in performance and communication, Cyndi is a veteran speaker who develops customized learning solutions that are energetic, entertaining, and inventive.
With a unique background in performance and communication, Cyndi is a veteran speaker who develops customized learning solutions that are energetic, entertaining, and inventive. She is a skilled facilitator who gets people interacting while inspiring change. Her programs are immediately relevant to attendees because she makes them an integral part of the learning.
SPEAKER
Cyndi practices what she preaches – communication that connects. A Certified Speaking Professional, the highest earned designation of National Speakers Association, she speaks on average 75-90 times a year (most often to healthcare, pharmaceutical, women's, consumer, foodservice, insurance, and technical audiences) and is author of over 75 published articles and four books with major publishers.
AUTHOR
Her latest book, SPEAK UP! A Woman's Guide to Presenting Like a Pro, on power presentations and influence skills for women, will be released OCTOBER 2008 by St. Martin's Press.  Also with coauthor Kevin O'Connor, Cyndi wrote the top-selling book, Present Like a Pro: The Field Guide to Mastering the Art of Business, Professional, and Public Speaking (St. Martin's Press, NYC 2006). Based on work with over 500 physicians, engineers, and technical professionals, Present like a Pro demystifies public and professional speaking.
FACILITATOR
Owner of Maxey Creative Inc. since 1989 and graduate of Northwestern University in Communication Studies, she finds the right blend of INTERACTION, FACTS AND FUN to encourage learning and retention. Having acted in over 30 professional plays and many voice-overs and commercials, she brings a strong performance background to her coaching and presentations - which means she's not afraid to express or finesse.
VOLUNTEER LEADER
Past President of National Speakers Association - Illinois Chapter and former NSA National CSP Council member, Cyndi is a strong advocate for volunteerism and will encourage your volunteer leaders and trainers as well. Her program, "What You've Got in Your Pocket: Recruiting and Motivating Volunteers," will inspire your volunteers to excellence. She frequently works with volunteer professionals who train others at conferences in, "Present Like a Pro: Leadership Presentations that Connect."
PERSONAL
Cyndi lives in Chicago with an active family and a four-year old Labrador Retriever, Max Maxey, who provide both balance and chaos in her life.
CAREER CREDENTIALS • Has coached executives to peak performance in presentations, leadership and 
  management for clients such as Uniqema, Quest, Bank One, Mechanical
  Contractors Association, Exelon, Wyeth and Panduit Corporation.
• Serves clients such as Calvin Klein, Allstate, Hilton, Crane Carton, Discover Card, 
  Eli Lilly, Federal Reserve, Gillette, Wendy's, Bituminous Insurance, American Bar
  Association, Helene Curtis, Integramed, Kimberly Clark, Kohler, Nestle Foods, 
  Joint Commission Serta, Spiegel, Tellabs, Whirlpool, Serono, Ketchum PR and
  Colony Group.
• Coauthor of five books:
• Author of over 75 published in major journals and internet publications
• Quoted as a communication expert in The Seattle Times (11/27/03), Atlanta
  Journal (12/14/03), The Denver Post  (1/04/04), Las Vegas Sun (3/16/04), The
  Chicago Tribune (6/06/04) and Crain's Chicago Business (1/10/05).
• Holds an M.A. in Communication Studies from Northwestern University in 
  Chicago. Graduated with honors.
Related Speakers View all
---
JT O'Donnell

Founder & CEO of CAREEREALISM.com; Creator & Coach a...

Christine Clifford

Bestselling Author, Professional Speaker & Breast Ca...

Kate Orff

Sustainable Landscape Architect; Founder of SCAPE

Terri Sjodin

Founder & Principal of Sjodin Communications

Christine Hassler

Author, Life Coach, Speaker, Consultant, Spokesperson

Lillian Zarzar

Lillian Zarzar, M.A., is an author, international sp...

Patti Ann Wood

Patti Wood MA,CSP is an international speaker and tr...

Anne M. Warfield

Professional keynote presentations, training & coach...

Candy Tymson

With more than twenty five years managerial experien...

Amy S. Tolbert

Principal of Effecting Creative Change in Organizations

Linda Talley

Linda Talley is a dynamic, informative and innovativ...

Dr. Shelley Sykes

The Happiness Guru

Mandi Stanley

Mandi has trained over 16,100 business professionals...

Glenna Salsbury

Business Motivator Focusing on Change, Customer Serv...

Jeanne Robertson

Humorist, Former Miss Congeniality & Professional Sp...

Marcia Reynolds

Executive Coach & Thought-Leader in Leadership Effec...

Chris Rewell

Business Coach, Trainer, and Author

Michelle Ray

Business Speaker, Educator, Coach & Author

Rosita Perez

SPOUSE PROGRAM PRESENTER ON "LIFE FULFILLMENT"

Yvonne Oswald

Please view power point information. If you have an...
More like Cyndi