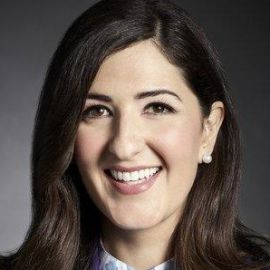 D'Arcy Carden is an actress and comedian known for playing the character of Janet on the NBC sitcom "The Good Place."
Carden added an apostrophe to the spelling of her first name when she was in junior high to emulate D'arcy Wretzky of the band The Smashing Pumpkins.
In 1998, she graduated from San Ramon Valley High School and later received a Bachelor's in Fine Arts in Theater from Southern Oregon University.
After graduating from college, she moved to New York City. Carden joined Venus Rising, a musical-comedy company, and in 2001 she appeared in "Seven Hearts," a musical about friends living in San Francisco. The following year, she starred in a holiday show in which the main character is upset that her family is obsessed with her selfish sister's wedding rather than keeping up their Christmas spirit. She also served as director and producer.
A friend invited Carden to an improvisational sketch comedy show at the Upright Citizens Brigade Theatre (UCB). Carden enjoyed the show so much, she signed on for classes and kept progressing with the group. She started with UCB in 2004 and later toured with the UCB Touring company. By 2010, she was using her married surname Carden professionally when she was a cast member for "The Ride," an interactive show performed on New York City tour buses. In 2013, Carden co-created and co-starred in "Terrible Babysitters," a Web original about two parents who want to find a babysitter.
Early on while pursuing her acting career, Carden also worked as a nanny for Bill Hader.
Carden had a recurring role on the Comedy Central series "Broad City," a series created by fellow UCB alumnae Ilana Glazer and Abbi Jacobson. Carden has also appeared on "Inside Amy Schumer" and "Crazy Ex-Girlfriend." She also had a small role in the movie Other People.
In 2016, she began starring as Janet, a live virtual assistant, in the NBC comedy series "The Good Place," which also stars Kristen Bell and Ted Danson.
In addition to working on "The Good Place," Carden has a recurring role in the HBO series "Barry," starring Hader, which premiered in 2018. Along with her fellow cast members of "Barry," Carden was nominated for the Screen Actors Guild Award for Outstanding Performance by an Ensemble in a Comedy Series in 2018 and 2019.
Videos
---