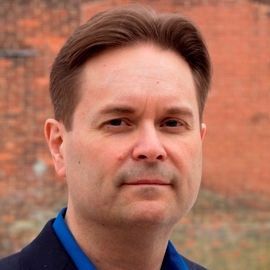 Dale Yeager, Criminal Behavior Analyst
Mr. Yeager began his education as a Criminal Behavior Analyst in 1988. He has extensive training in criminal psychology, forensic psychology, sex crimes investigation, and crime scene forensics / procedures and domestic terrorism analysis. Mr. Yeager also had advanced training at the Federal Law Enforcement Training Center from 2005 to 2008.
As a Criminal Behavior Analyst, Mr. Yeager has consulted on numerous criminal cases, including the first murder investigation of JonBenet Ramsey.
Mr. Yeager's research work on violence has been published in the:
FBI Law Enforcement Bulletin
"Profiling Violent Crimes" by Dr. Ronald Holmes.
National Criminal Justice Reference Service – U.S. Department of Justice
Law Enforcement Technology
Mr. Yeager is a frequent expert with media outlets including a featured episode of Forensic Files.
Mr. Yeager has lectured at many higher education institutions throughout the U.S. such as Drexel and Howard Universities. Mr. Yeager is an instructor for the Neumann University Criminal Justice Program.
In 2002, Mr. Yeager was given a presidential appointment to the U.S. Selective Service System and in 2004; he became a member of the FBIs' InfraGard program.
Mr. Yeager is also a Federal Law Enforcement trainer for the HIDTA - High Intensity Drug Trafficking Areas and MAGLOCLEN – Middle Atlantic-Great Lakes Organized Crime Law Enforcement Network programs.
Speech Topics
---
THE DUE DILIGENCE MESS: A Radical Approach to Due Diligence
Indictments for Ponzi schemes and investor fraud have been increasing every day. While pundits, congress and financial experts pinpoint problems with regulatory agencies such as the SEC, the real problem centers on poor due diligence in the private sector. In this action, lab participants will be taught to improve their Due Diligence investigations with the use of criminal forensics.
The lab will cover the following items: 1. The Problem with Databases: How to overcome their inadequacies. 2. Due Diligence is a Criminal Investigation 3. Understanding Data In Context: How to assess data psychologically for improved accuracy.
How to Hire Quality People and Improve the Bottom Line with Forensic Psychology: What Lawyers, Accountants and Human Resource Departments Should Know
Criminal Analyst, Dale Yeager, will present forensic business skills to eliminate common management issues.
Participants will learn:
Three interview questions that will legally provide a psychological profile on prospective employees. Three simple ways to protect a company from internal theft. How theft, absenteeism and aggression are related.
School Safety – Current Problems, Trends and Solutions
School Safety – Current Problems, Trends and Solutions will provide participants with current information on school based sex crimes, negative cliques, radical political, sub cultural groups and child on child violence.
Participants will learn:
Up-to-date understanding of social issues affecting school safety [i.e. negative sexual trends, radical sub cultural groups, and radical political groups]. Complete understanding of the management structure of schools as it relates to school safety. New tactics for predicting student aggression and violence Understanding the dynamics of negative cliques.
TRUANCY, CLIQUES AND GANGS The Police & School Connection
In the daily management of a school, police agency, probation, family court or youth centered program, professionals encounter gang affiliated adolescents and negative behavior cliques.
The T.C.G. program provides a detailed look at the development of gangs through school related problems. T.C.G. explains how the lack of an effective truancy program provides the impetus for the development of negative behavior cliques in schools and how these cliques develop into organized gangs.
The T.C.G. program is an interactive seminar that provides all the necessary tools for the safe and effective identification and resolution of sexual issues.
Learning Objectives: How truancy directly feeds negative behavior cliques in schools Understanding what elements make up an effective truancy program Securing the support of the court system to resolve truancy issues How negative cliques are structured: All male, all female, mixed gender How negative cliques develop into gangs and informal criminal teams How to eliminate negative cliques in school environments
THE FORGOTTEN DOMESTIC TERRORISTS: Radical Left-Wing Groups in America
Law enforcement agencies in the U.S. are facing an increasing threat from political left social movements such as Direction Action, Straight Edge and Juggalos.
Including these groups in daily intelligence gathering and interdiction policy is critical to safe communities.
This presentation will explain the rise of these groups and their movement towards violent action against civilians and police agencies.
Participants will be taken through various segments covering: The Genesis of Extremism What is their true motive of and aggressive protester? Who are the PLAYERS and where are they active. Neo – Nihilistic Movement Learning Objectives: How to gather intelligence on these groups within a specific location. How to determine threat levels by these groups. How to incorporate these groups into standard gang interdiction.
UNSEEN DANGERS IN YOUR MUNICIPALITIES: 3 Myths That Can Hurt Revenue, Increase Danger for Executives and Create Negative Press
In the management of a county or municipality security and safety issues are common. These issues create high liability costs; can cost large amounts of money and can endanger officials.
Myth 1 - POLICE ARE TRAINED IN THREAT MANAGEMENT AND SECURITY
Assessment – Training – Prevention
What Threat Management training has your Police department received.

What Threat Management training has your Police department received.
Myth 2 - THE ONLY SOLUTION TO PROBLEM BARS & NIGHTCLUBS IS TO CANCEL THEIR PERMIT.
If you take their permits you lose jobs, tax revenue and axillary revenue from visitors.

Bad Management is at the heart of problem entertainment facilities.
Plan of Action:
• Assessment of the problems. • Require leadership to be trained.
Myth 3 – Reducing Costs Requires A Reduction In Employees.
Poor Human Resources and Employee Management create Liability

Revenue Loss and Aggravation.
SERAPH School Safety: FIVE HIGH LIABILITY ISSUES FOR K-12 PUBLIC SCHOOLS
After 20 years working with K-12 schools with the U.S. the SERAPH Education team has discovered 5 key issues that directly contribute to School Safety failures and ultimately High Liability. 1. LACK OF ACCURATE UNDERSTANDING OF SAFETY ISSUES 2. REACTION NOT PREDICTION 3. POOR MANAGEMENT OF SCHOOLS 4. LACK OF EFFECTIVE PLANS TO COMBAT TRUANCY AND LATENESS 5. POOR EMERGENCY MANAGEMENT This session will provide: • Understand each issue and how they relate to daily school management. • Specific solutions to resolve and prevent each issue. • How the resolution of each issue helps in securing Federal funding.
Books
---