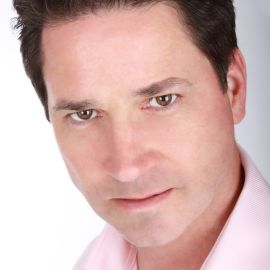 Dan Eckelman
Motivator, Mentor & Coach
Dan Eckelman graduated from Ohio State University with a degree in Criminal Law. He dove into the real estate market to educate himself further and to begin his investment journey. He received his real estate license right out of college and brokered real estate for a few years before getting heavily into the investment side of real estate. He has invested and worked with many forms of real estate such as foreclosures, short sales, rental properties, raw land and international property.
He was introduced to the tax lien industry 20 years ago and realized a potential investment opportunity with high returns; a way to have your money work for you. He realized that developing short term strategies of tax line investing to build immediate income and long term strategies to build financial security and retirement, was his calling. Dan has conducted thousands of seminars speaking to over a million people in the last 20 years on real estate, business and investment strategies, asset protection and estate planning. He has created very successful students who have gone on to build enormous wealth and created financial freedom for themselves and their families. He has trained thousands of brokers for the American Cash Flow Institute™ and The International Factoring Institute, of which he is President. He has trained thousands of people for the American Grant Institute and for the Trump Institute and Trump University. Dan is knowledgeable in all forms of real estate investing, tax lien investing, and business factoring such as: recourse and non-recourse, commercial and consumer, accounts receivable purchasing and accounts receivable financing, lines of credit, letters of credit, and purchase order financing and factoring for all industries.
Dan has taken all of his knowledge and success, and for years, has shared it with the masses in the U.S., Asia, the U.K., New Zealand, Australia, Canada, Puerto Rico, German, France, and beyond. He has shared the stage with the world renowned speakers such as Robert Kiyosaki, Donald Trump, Suze Orman, and world renowned political leaders such as the former Prime Minister of the United Kingdom, Tony Blair.
Realizing in our economic downturn in the U.S., measures had to be taken to help people with their financial situation as well as keep the cash flowing through the system. He developed strategies with low investment costs and high returns in the Tax Lien and Tax Deed Industry and all of which anyone can do from the comfort of their own home. He has also introduced his Factoring System to create residual income for all cultures all across the world. He also owns an estate planning company and helps people protect their assets and plan their estate. Dan is not only a Motivational Speaker, Team Builder, and Coach, he loves sharing his secrets and helping people all over the world to create success and their Road Map to Financial Freedom.
On a lighter side, Dan has a passion for the Arts in Cinema. He is an Executive Producer and recently had a film released called Guitar Man. Dan is also an author. His new book he is working on is The Financial Power of One. The book is about starting and building your financial portfolio.
Videos
---
Speech Topics
---
Tax Lien Certificate Investing: Invest in Tax Lien Certificate and Create a 24-36% Return on Your Money
training class Entrepreneur Groups Investment Groups Real Estate Investment Groups
Options Trading: The World of Options Trading with Staggering Market Returns
training class Entrepreneur Groups Investment Groups Stock Market Groups
Crypto Currency: Obtaining Your Financial Freedom. Intelligently, Safely, and Profitably Invest in Cryptocurrency
training class Entrepreneur Groups Investment Groups Stock Market Groups Cryptocurrency Groups
Real Estate: Make Money using AirBnB
day training class Entrepreneur Groups Investment Groups Real Estate Investment Groups
Estate Planning: Protect Your Assets and Your Family, Before and After
for a Revocable Living Trust Retirement Groups Investment Groups Asset Protection Groups
Factoring: Creating Cashflow for your Business
training class Entrepreneur Groups Investment Groups Small Business Owners
Team Building: Build A Bike, Stuff A Bear, Putt for Charity, Murder Mystery, Scavenger Hunt
Businesses Associations Organizations Clubs
Presentation Skills: Confidence Builder Speaking Class
Businesses Associations Organizations
Team Culture: Creating a Team Culture
Businesses Associations Organizations Clubs
Related Speakers View all
---
Anthony McCarley

Successful Entrepreneur & Triple Crown Marathon Swimmer

Sonia McDonald

CEO & Founder of LeadershipHQ, Executive Coach & Aut...

Payal Nanjiani

#1 authority on "Success Is Within" leadership, Moti...

Kathryn Marinello

President & CEO of The Hertz Corporation

Donna Orender

CEO of Generation W & Former WNBA Commissioner

Michelle Barr

Business Coach and Mindset Mentor

Emilie Aries

Author, Podcaster, Founder & CEO of Bossed Up

Jordan Goldman

Named "One of the top young entrepreneurs in America...

Cynthia Germanotta

Co-Founder of the Born This Way Foundation with Daug...

Joseph Irons

Speaking nationally and Internationally on motivatin...

Dr. Peter J. Dean

Founder & President of Leaders By Design

Mark Jeffries

Communication Consultant, Presentation Coach, Emcee ...

Bill Rancic

"The Apprentice" Winner; Entrepreneur; Star of "Giul...

Mark C. Thompson

Executive Coach & Author

Jason Young

Former Senior-Level Manager at Southwest Airlines & ...

Richard Teerlink

Retired Chairman & CEO, Harley-Davidson, Inc.

Robert Stevenson

Business Speaker & Author of "How to Soar Like An Ea...

Howard Putnam

Former CEO of Southwest Airlines

Vince Poscente

Former Olympic Speed Skier, Best-Selling Author, Lea...

Doug Lipp

Former Head of Training at Walt Disney University & ...
More like Dan