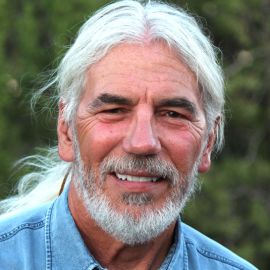 Dan Flores
Historian Specializing in Cultural & Environmental Studies of the American West; Author of Coyote America: A Natural and Supernatural History
Dan Flores is a writer and historian who specializes in cultural and environmental studies of the American West.
He is the author of ten books, most recently the New York Times Bestseller, Coyote America: A Natural and Supernatural History (2016), and American Serengeti: The Last Big Animals of the Great Plains (2016).
Dr. Flores's essays on the environment, art, and culture of the West have appeared in newspapers like the New York Times, the Los Angeles Times, and the Chicago Tribune, and in magazines such as Texas Monthly, Orion, Wild West, Southwest Art, The Big Sky Journal, and High Country News.
His work has been honored by the Western Writers of America, the Denver Public Library, the Western Heritage Center/National Cowboy Museum, the High Plains Book Awards, the Montana Book Awards, and the Oklahoma Book Awards, and by the Western History Association, the Montana Historical Society, and the Texas State Historical Association.
Flores also used to be a professor. He began his academic career at Texas Tech University in Lubbock, where he taught from 1978 to 1992, spent a year at the University of Wyoming in 1986, and then relocated to the University of Montana, where he held the A.B. Hammond Chair in Western History from 1992 until he retired in May 2014.
He received his MA in history from Northwestern State University in Natchitoches, Louisiana, and his Ph.D. in 1978 from Texas A&M University in College Station, Texas
Videos
---