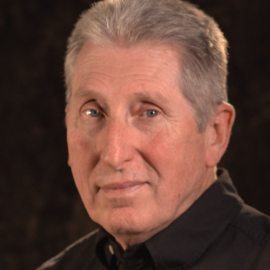 Dan Hauser
Author, Historian & Entertaining Commentator
Dan Hauser is known for his entertaining and memorable stories. He was a student during the tumultuous years of the 1960's and early 1970's, and graduated with a B.A. in Philosophy and History. As a resident of Boulder, Colorado for more than 40 years, Mr. Hauser has spent the past 6 years researching the cultural upheaval that took place in our country in the '60's and '70's. His personal observations, as well as the experiences of more than 100 people whom he interviewed, have created a compelling and instructive review of what actually took place in America. Those findings are now encompassed in his new book, "REVOLUTION AND RENAISSANCE: 1965 to 1975." Dan and his wife, Janet, have shared 46 years of adventure together.
Speech Topics
---
Learning From the Cultural Upheaval of the '60's and '70's"
Entertaining Moments (Good and Bad) from the '60's and '70's
Comparing the Upheaval of the '60's and '70's to Today -- Could Such Change Happen Again?
The Inordinate Role that Boulder CO Played in America's Cultural Upheaval of the '60's and '70's
Related Speakers View all
---
Elijah Wald

Musician, Cultural Historian, Teacher, and Author of...

Dr. Brent D. Glass

Director Emeritus, National Museum of American Histo...

Michael W. Twitty

Culinary Historian & Author

Arthur Herman

Renowned Historian, NY Times Bestselling Author & Pu...

Karen Civil

Pop-Culture Specialist & CEO of Always Civil Enterpr...

Diane Guerrero

Immigration Reform Activist & Actress Known for "Ora...

Scott Steindorff

An American film and television producer who special...

Cary Elwes

Actor; Known for "The Princess Bride"

Bill O'Reilly

Host of "The O'Reilly Factor," Best-Selling Author &...

David Byrne

Musician, Artist & Author; Co-founder of the Band "T...

Graham Hill

Founder of Life Edited & TreeHugger.com

Anna Deavere Smith

Award-Winning Actress, Playwright, Social Commentator

Sir Richard Branson

Businessman, Founder of Virgin Group

Matthew Del Negro

Actor, Producer, Podcaster & Author

Vinny Grosso

Author, Speaker, Entertainer & Expert in Overcoming ...

James O'Loghlin

Corporate Comedian, Media Personality & Author

Lettie Shumate

Historian, Host of "Sincerely, Lettie" Podcast

Paul Ortiz

Historian, Professor, Author of "An African American...

Marcellas Reynolds

TV Host, Fashion Stylist, Writer & Author of "Suprem...

Mikel Jollett

Musician Known As the Frontman for Indie-Rock Band T...
More like Dan