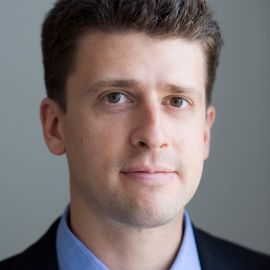 Dan Heath
Bestselling Author, Senior Fellow at Duke University's CASE Center & Co-Founder of Thinkwell
Dan Heath is the co-author, along with his brother Chip, of four long running bestsellers: Made to Stick, Switch, Decisive, and The Power of Moments. The Heath Brothers' books have sold over three million copies worldwide and been translated into 33 languages. Dan's new book Upstream: The Quest to Solve Problems Before They Happen was an instant Wall Street Journal bestseller, and it was included on "best books" lists from Apple, Amazon, the Financial Times, and others.
Dan is a Senior Fellow at Duke University's CASE center, which supports entrepreneurs who fight for social good. He is an entrepreneur himself, having founded Thinkwell, an innovative education company that next year will celebrate its 25th anniversary. Dan was named in 2013 to the Thinkers 50, a ranking of the world's 50 most influential management thinkers, and also to Fast Company magazine's list of the Most Creative People in Business. He has spoken to teachers, police chiefs, U.S. senators, interior designers, Navy admirals, health care leaders, marketers, ministers, and countless executive teams, across 26 countries on 6 continents. (He's still waiting for that invitation from Antarctica.)
Dan has an MBA from Harvard Business School and a BA from the Plan II Honors Program at the University of Texas at Austin. One proud geeky moment for Dan was his victory in the New Yorker Cartoon Caption Contest, beating out 13,000 other entrants. He lives in Durham, NC.
Videos
---
Speech Topics
---
Making Ideas Stick
In a world drowning in information, how do you make your idea stand out? It's hard enough just to get an audience for your idea—and much harder still for it to be memorable and meaningful for your listeners. How much do you remember from the last PowerPoint presentation you saw?
Yet there are ideas that seem to stick naturally, ranging from urban legends to proverbs. Dan's international best-seller Made to Stickrevealed the surprising parallels between these naturally sticky ideas and ideas in the workplace that change attitudes and behavior, including successful corporate strategies, product visions, public health messages, and even coaching advice. As a result of the unexpected analysis and the practical advice that derives from it, Made to Stick was an Amazon Top 10 Business Book and was subsequently translated into over 30 languages.
In this talk, Dan will reveal that sticky messages of all kinds draw their power from six key traits, ranging from unexpectedness to emotion. If you understand these traits, you can communicate your own ideas in a way that is influential and lasting—in a way that sticks.
Leading a Switch
Why do some big changes happen easily while many small changes prove impossible? The answer hinges on some of the most fascinating findings in psychology. Our mind is divided into two different systems—an analytical mind and an emotional mind—that are often in conflict, particularly in situations of change. Building on this research, and based on the book, Switch, which spent 47 weeks on the New York Times best-seller list, Dan will reveal a simple, three-part framework that will help you change things in tough times.
All of us have things we want to change—in our families, our businesses, and our communities. Our goal might be as simple as losing a few pounds or as complex as changing the culture of an organization. Where do you start? And what do you do when you face resistance? This session is a must for any change leader who is struggling to make progress. Dan's talk will give leaders the specific tools—and the inspiration—they need to make change happen.
Being Decisive
Research in psychology has revealed that our decisions are disrupted by an array of biases and irrationalities. Unfortunately, merely being aware of these shortcomings doesn't fix the problem, any more than knowing that we are near sighted helps us to see. The real question is: How can we do better?
In this session, Dan will introduce a four-step process designed to counteract these biases based on his #1 Wall Street Journal best-seller, Decisive. In the book, the Heath brothers sifted through voluminous literature on decision making to unearth practical solutions to our biases. This presentation will share an array of fascinating stories, from a rock star's ingenious decision-making trick, to a CEO's career-ending acquisition, to a single question that can often resolve thorny personal decisions.
Audience members will walk away with fresh strategies and practical tools enabling them to overcome decision paralysis and make better choices, faster. Because the right decision, at the right moment, can make all the difference.
Creating Moments That Matter
Some experiences are vastly more memorable and meaningful than others: A moment of extraordinary service that a customer can't stop talking about. A moment of insight that helps a group of employees embrace a new vision. A moment of compassion that makes a patient's burden feel lighter. Everywhere you look, people are trying to craft memorable experiences—from customer experiences to patient experiences. Leaders are working hard to boost employee engagement, student engagement, and parishioner engagement. But these discussions have been dominated by a focus on fixing problems (what Dan Heath calls "filling pits"), rather than creating memorable experiences ("raising peaks"). Yet Heath's research suggests that it's far more valuable to build peaks.
How do you build peaks for the people you care about? In this talk, drawing from his forthcoming book The Power of Moments, Heath will reveal the four elements that create defining moments. Armed with an understanding of these elements, we can be the authors of moments that spark delight, connection, and insight.
UPSTREAM: The Quest to Solve Problems Before They Happen
So often in our organizations and communities, we fall into a cycle of reaction. A problem happens, and we respond. We fight fires. We contend with emergencies. Researchers call this "tunneling": We don't see the big picture, and we don't think about the future, we just keep pushing forward from one crisis to the next. What if instead we could shift our energies upstream -- uncovering and addressing the source of those problems?
In this talk, Heath will reveal how some leaders have learned to spot problems in advance: There's a school district that can predict which students will drop out -- 4 years before graduation. There's an internet service company that can predict which customers are likely to cancel their subscriptions -- as early as two weeks after they sign up! When we shift from downstream response to upstream planning, it can cause miracles: One company eliminated 25 million customer support calls by asking, "How can we make sure our customers never need to call us?" And one nation in Europe has almost eliminated teenage substance abuse by asking, "How can we create a teenage culture that offers such compelling sober activities that teens simply don't feel like drinking or doing drugs?"
Heath will share the three forces that push us downstream, as well as the powerful levers we can use to start preventing problems before they happen.
Related Speakers View all
---
Shawn Achor

Harvard Professor, Researcher, Positive Psychology E...

Daymond John

"Shark Tank" Investor; Founder & CEO of FUBU; Presid...

Seth Godin

Business & Marketing Expert & New York Times Bestsel...

Josh Linkner

Five-Time Tech Entrepreneur; Hyper-Growth CEO; NY Ti...

Simon Sinek

World-Renowned Leadership Expert & Best-Selling Author

Eduardo Briceño

Growth Mindset and Improvement Expert; Co-Founder of...

Doug Lipp

Former Head of Training at Walt Disney University & ...

Peter Diamandis

Founder & Executive Chairman of the XPRIZE Foundatio...

Robert Cialdini

New York Times Best-Selling Author & The Foundationa...

Carey Lohrenz

First Female F-14 Fighter Pilot in the U.S. Navy, T...

Gary Vaynerchuk

Co-Founder & CEO of VaynerMedia

Chris Gardner

CEO, HappYness; Entrepreneur; International Best-Sel...

Guy Kawasaki

Chief Evangelist of Canva & Executive Fellow of the ...

Erik Wahl

Internationally Recognized Graffiti Artist, Entrepre...

Adrian Gostick

Founder of The Culture Works & Bestselling Author of...

Amanda Gore

CEO of The Joy Project; Author & Psychologist; Emoti...

Robyn Benincasa

World Champion Adventure Racer & Best-Selling Author

Dan Ariely

Behavioral Economist; Professor at Duke University; ...

Jenn Lim

CEO & Chief Happiness Officer at Delivering Happiness

R "Ray" Wang

Founder, Chairman & Principal Analyst at Constellati...
More like Dan