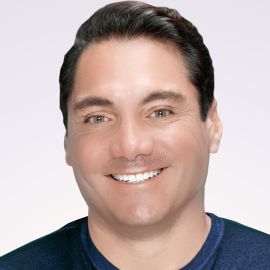 Dan is the quintessential next generation management and talent development expert solving today's critical multi-generational workplace issues. Dan leverages his authentic, no-nonsense approach and a successful 30+ year career as a CEO, attorney, senior sales and marketing executive, and master coach to help companies bridge the gap between managers and their millennial workforce and create "next gen" workplace cultures to increase employee relationship-based skills, engagement, productivity and profits.
Dan is an Amazon best-selling author of Chasing Relevance: 6 Steps to Understand, Engage and Maximize Next Generation Leaders in the Workplace. He is also the CEO and founder of launchbox and is a master coach of CEOs and millennials. He has trained and mentored over 12,000 millennials and worked with hundreds of companies to unleash the creativity and potential of their millennial workforce.
Dan was selected as Inc.'s Top 100 Leadership Speakers of 2018 and is a regular keynote presenter at all types of management and millennial-related events including corporate gatherings, association conferences, industry events and sales meetings.
Videos
---
Speech Topics
---
THE WORKER OF THE FUTURE HAS ARRIVED: ATTRACTING, CREATING, & ENGAGING EACH OF THEM TO CRUSH IT
WIN THE MILLENNIAL RACE WITH CUSTOMERS AND EMPLOYEES
CREATING ROCK STAR NEXT GEN EMPLOYEES FROM DAY ONE
A CRISIS OF DISENGAGEMENT: 6 STEPS TO INCREASE ENGAGEMENT, PERFORMANCE AND RETENTION
BUILD A KICK-ASS NEXT GEN SALES TEAM
WHAT WILL THE WORKPLACE OF THE FUTURE LOOK LIKE?
THE SECRET TO SUCCESS: OTHER-FOCUSED LEADERS