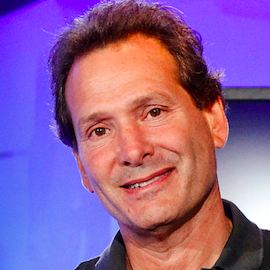 President and CEO designee Dan Schulman joined PayPal in 2014 to lead the company into its next phase as an independent business, following the announcement of its separation from eBay slated for 2015. With his deep experience in payments and mobile technology, Dan has lead PayPal in exploring unique growth opportunities on a global scale and providing both consumers and merchants with superior value.
Dan previously served as Group President at American Express where he led global strategy to expand the company's alternative mobile and online payment services. Under his leadership, American Express successfully launched its next-generation digital payments platform, developed non-traditional sources of revenue and introduced a suite of payment products to expand the company's demographic and geographic reach.
Prior to joining American Express, Dan was President of the Prepaid Group at Sprint Nextel Corporation following its acquisition of Virgin Mobile USA, Inc., where he led the company as its founding CEO. During his eight years at Virgin Mobile USA, he developed the company from its earliest stages as one of the first U.S. prepaid cell phone providers to a dynamic public company, when it was eventually acquired by Sprint Nextel in 2009 at a total value of $688 million. Earlier in his career, Dan was President and CEO of Priceline Group, Inc., where he led the company through a period of rapid growth and expansion. He also spent 18 years at AT&T, where he held a series of positions, including President of the Consumer Markets Division.
In addition to his professional accomplishments, Dan is most proud of his achievements in helping underserved populations. While at Virgin Mobile, the company won the private sector award for bringing focus to the plight of homeless youth. During his time at American Express, he drove attention and introduced new products to the 70 million U.S. adults underserved by traditional consumer financial institutions.
Schulman's honors include the 2017 Brennan Legacy Award, the CFSI Financial Health Visionary Award, and being named one of Fortune's top 10 CEOs. A Council on Foreign Relations life member and co-chair of the World Economic Forum's steering committee on global financial inclusion, he's on the board of Verizon International Ltd. and is non-executive chairman of Symantec. In his commitment to helping those in need, Dan is a board member of Autism Speaks. He also serves on the boards of Flextronics, International Ltd. and Symantec Corporation, where he is the Non-Executive Chairman of the Board.